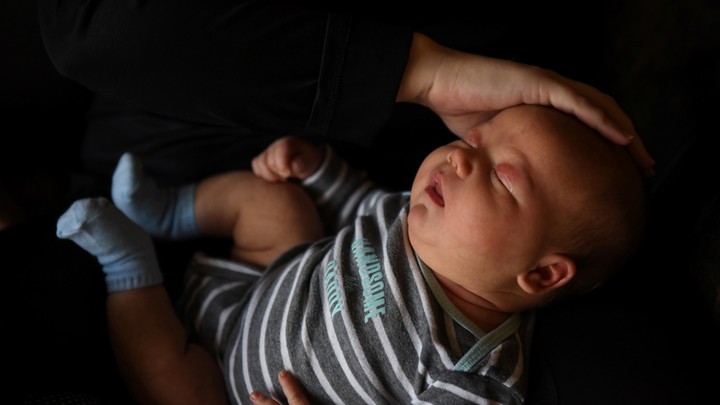 Masthead Weekly 08.02.19
What to Know: The New Movement for Paid Leave
By Joe Pinsker
What we're watching: Americans have a lot of reasons to temporarily stop working—they have babies, they have family members with medical problems—but, overall, little help when it comes to actually taking time off. According to the Pew Research Center, a large majority of workers who took some sort of leave from work say they wanted or needed to be off longer than they could afford to be. The benefit of having an employer help cover a period of family leave is, per government data, something that only 16 percent of private-sector workers enjoy.
What's changing: Recently, politicians have started to recognize that people don't like being torn between the needs of their loved ones (or themselves) and the demands of the economy. Senators from both parties have proposed bills that would establish nationwide programs for family and/or medical leave, and several states have also set up their own programs. Most of the 2020 Democratic candidates support paid-family-leave plans, and even President Donald Trump made mention of funding one in his most recent budget.
This bipartisan interest is new. "Even about 10 years ago, you probably could not have come upon any conservative lawmaker or think tank saying paid family [and] medical leave was a critical need in this country," says Pronita Gupta, who has been tracking the issue during her time at the Department of Labor under President Barack Obama and now at the low-income-focused nonprofit CLASP. She may not like the proposals put forward by Republicans, but she told me she takes it as "a good sign" that they've come around to even talking about the subject.
What we're asking: The big unresolved question across all these proposals is who will pay the bill. A likely arrangement for a federal program would be one in which costs are split between employees and employers, in the form of a payroll tax: Workers contribute to it, and then can dip into it as needed. The level of this tax varies among the states that have enacted paid-leave programs, but it's as low as less than 0.1 percent in New Jersey. Getting the level of any tax just right is crucial: It would need to be able to fund a comprehensive program, but not cost so much as to put off taxpayers (and voters).
A different, less likely, setup would be for workers to fund their leave with money from Social Security, in exchange for deferring their retirement; this is part of a bill co-sponsored by Senator Marco Rubio. And perhaps, if more proposals come up, there'll be other ideas for funding.
What's next: Federal policy changes probably aren't imminent, but there's a sense of excitement among those who watch this issue closely. The Economist recently quoted one lobbyist as saying that paid family leave is "the next gay marriage" (in the sense that public support for it will snowball) and one family-leave advocate as predicting that Congress will pass paid-leave legislation in the next three to five years. That long-term outlook may be a bit overheated, but the issue does seem to be gaining traction.
The One Thing to Read
"The Conservative Argument Over Paid Family Leave": I recently wrote about the debate among conservatives over whether federally funded family leave is in line with their political philosophy. The fact that they're having this discussion says a lot about how much more open America now seems to the idea of establishing some sort of national paid-leave program.
What to Expect
Notes on the news to come
Global
Hong Kong is bracing for further tensions next week as protesters call for a citywide strike in the former British colony's ongoing political crisis. The extradition bill that sparked the demonstrations has since been suspended (though, crucially, not withdrawn). The protesters' complaints have broadened into calls for greater autonomy from Beijing and universal suffrage. The protests, and Hong Kong authorities' reaction to them, have prompted an international response—including from Britain. As Hong Kong's former colonial power, the country played a primary role in the city's return to Chinese rule two decades ago, and some have argued that London should take more responsibility to ensure that its agreement with Beijing, which guarantees Hong Kong's limited autonomy for its first 50 years under Chinese rule, isn't undermined. But even if Britain wanted to play a bigger role, it lacks the leverage—and Beijing knows it. "In the minds of some people, they regard Hong Kong as still under British rule," Liu Xiaoming, the Chinese ambassador to London, said in response to a British statement last month. "They forget … that Hong Kong has now returned to the embrace of the motherland."
National
Many credit-card holders will soon be prohibited from taking legal action against Chase in courts. The popular Sapphire, Slate, and United MileagePlus cards have all added forced arbitration clauses to their agreements, barring customers from suing the bank and instead requiring them to settle disputes through private arbitrators. To opt out, customers must send a written letter to Chase before August 7. By offering an opt-out, the company protects itself from charges that it has forced the arbitration requirement on its consumers, ThinkProgress reports. But given that news of the change was buried in the fine print of an email, and requires a snail-mail response, most customers will likely tacitly accept the changes.
Arts and Culture
Can the billionaires save America? Discovery's upcoming reality show Undercover Billionaire answers with a resounding yes. The series stars the mortgage mogul Glenn Stearns, who is dropped into Erie, Pennsylvania, with nothing but $100 and a film crew. The city was chosen "because it represented a hardworking American city that was dealing with economic difficulties yet rebuilding itself through small business," according to the executive producer Tim Warren. Tune in August 6 to find out whether Stearns can build a million-dollar business without tipping off the locals to his true identity. Back in the really real world, Stearns's business empire has seen better days. The private-equity behemoth Blackstone acquired the majority of his firm, Stearns Lending, in 2015, and filed for Chapter 11 bankruptcy earlier this month—probably not the reveal Erie's residents will be hoping for.
Business
Next week may reveal if third time's the charm for CBS and Viacom to merge. The two media companies have been in a will they, won't they relationship for years, since they were divorced by the media tycoon Sumner Redstone more than a decade ago. The two publicly share a controlling shareholder in National Amusements, a private firm led by Shari Redstone. She is Sumner's daughter, and, rounding out the TV-style drama, has been barred from proposing a merger under the terms of a legal settlement, but nonetheless favors one. The business rationale is straightforward: The competitors are getting bigger, so we should, too. (A merger would help the two firms compete with media behemoths like Netflix, Disney, and Comcast.) Last year, a merger was blocked by conflict between Shari Redstone and Les Moonves, at the time the CBS CEO, over decisions about who would run the new company. Since then, Moonves has stepped down as CBS CEO amid sexual-harassment allegations. CNBC reports that the two firms have set a soft deadline of August 8 to make a decision on the deal.
Items this week by Ena Alvarado, Matt Peterson, Yasmeen Serhan, and Karen Yuan. Illustrations by Matt Chinworth.
What to Remember
James Baldwin was born 95 years ago this week. In 1960, The Atlantic published his short story about an African American expatriate reflecting on the different reactions his race evokes in France and the U.S.
"Across the room from us, and now staring at our table, are a group of American Negro students, who are probably visiting Paris for the first time … One of the boys, a gleaming, curly-hairs, golden-brown type … is carrying a guitar … He strums a little of the film's theme music, and I laugh and the table laughs. It is as though we were all back home and had met for a moment, on a Sunday morning, say, before a church or a poolroom or a barbershop. And they have created a sensation in the discotheque, naturally, having managed, with no effort whatever, to outwit all the gleaming boys and girls. Their table, which had been of no interest only a moment before, has now become the focus of a rather pathetic attention; their smiles have made it possible for the others to smile, and to nod in our direction."
Members Loved These Stories
Five Atlantic stories your fellow members are reading this week
"While July is the warmest month of any year in the Northern Hemisphere, [last] month—July 2019—is shaping up to be the hottest month ever recorded."
A Single Day Exposed the Central Tension Driving American Politics
The Supreme Court's census ruling and the second Democratic debate both wrestled with the same question.
Wimbledon's First Fashion Scandal
One hundred years ago, a player shocked spectators with her "indecent" dress—not the last time attire has distracted from athleticism in tennis.
Garry McFadden is taking a stand. But will North Carolina's legislature strip his office of the powers he's using?
The Biggest Obstacle to Trump's Victory in 2020
There may be an unprecedented level of discontent with the president among voters satisfied with the economy.
You supported this Atlantic writer. Maura Cheeks spent three months reporting and writing as part of the Masthead Reporting Residency. The result: a very personal story of how the written and unwritten rules of American wealth weigh on families like hers. When her dad left the projects to join the NBA, she writes, he didn't know what to do with the money. "The accountant came and asked me why I wasn't cashing my checks," the NBA Hall of Famer Mo Cheeks told his daughter. "I used to hide my checks under my mattress when I started making more money." Read "American Wealth Is Broken."
Join a discussion
Those are a few of the active conversations on the forums this week. Join in, or start your own.
***
We want your feedback. Email us at themasthead@theatlantic.com.
We want to hear what you think about this article. Submit a letter to the editor or write to letters@theatlantic.com.