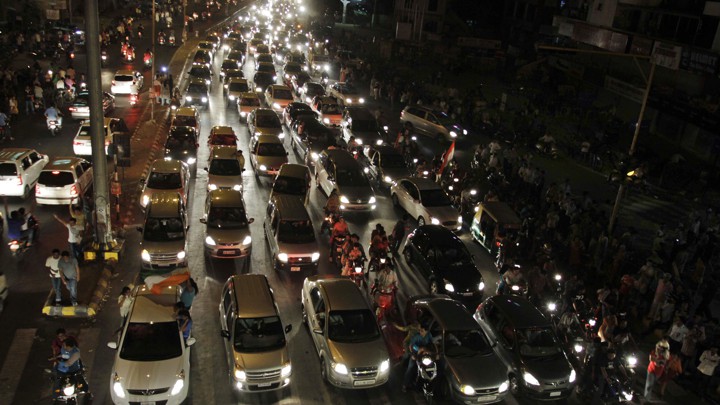 Masthead Weekly 07.05.19
You're receiving this exclusive email because you're a valued Atlantic member. Do you like this newsletter? Let us know.
What to Know: The Fight Against Noise Pollution
By Laura Bliss
What we're watching hearing: Even from The Atlantic's 19th-floor offices in downtown San Francisco, I can hear a lot of noise. Some of it is pleasant: From the streets of Chinatown, the music of an erhu, similar to a violin, often wafts up to our windows. But much of it is a barrage. Horns and helicopters blare and stutter, and every Tuesday, the department of public works tests a 15-second warning siren that sounds like a fire truck sized for Brobdingnag.
Why it matters: Cities are famously noisy places, and as the world becomes more urbanized, they're getting even louder. That's an issue: All the aural stimulus is damaging our ears. According to the National Institutes of Health, everyone on the planet is exposed to noise at some level, but city dwellers are particularly vulnerable because of the constant din. And according to one study from the University of Michigan, more than eight in 10 New Yorkers are exposed to enough noise to hurt their hearing. Even worse off are folks who ride the clattering subway system.
To access this story, become a member
Sign up for our brand-new membership program, The Masthead, and you'll not only receive exclusive content you can't find anywhere else—you'll also help fund a sustainable future for journalism.
We want to hear what you think about this article. Submit a letter to the editor or write to letters@theatlantic.com.
Laura Bliss
is CityLab's west coast bureau chief. She also authors MapLab, a biweekly newsletter about maps (
subscribe here
). Her work has appeared in the
New York Times, The Atlantic
,
Los Angeles
magazine, and beyond.