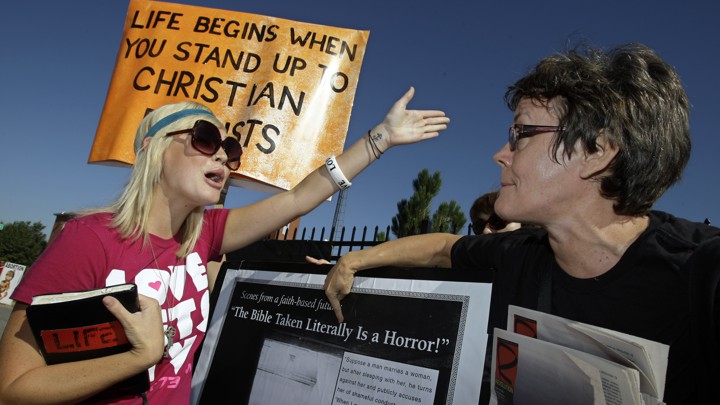 Masthead Weekly 06.07.19
How do you cover a debate in which neither side has changed its fundamental positions in decades? Today we're bringing you inside the thinking of the Family writer Ashley Fetters, a journalist on the abortion beat. We also give you a preview of next week's news. (What do House Democrats and Aretha Franklin's sons have in common? Hearings.) And an Atlantic editor shares a recommendation in our latest book club. Read on.
What to Know: The Abortion Debate
By Ashley Fetters
What we're watching: In Georgia and Alabama, state legislatures have passed bills that would either severely restrict access to abortion within the state or outlaw it outright. These bills are expected to be struck down in the lower courts, but should the process of appeals eventually bring them before the majority-conservative Supreme Court, they could pose a grave threat to the 1973 Roe v. Wade decision that protected the right to abortion in the U.S.
To access this story, become a member
Sign up for our brand-new membership program, The Masthead, and you'll not only receive exclusive content you can't find anywhere else—you'll also help fund a sustainable future for journalism.
We want to hear what you think about this article. Submit a letter to the editor or write to letters@theatlantic.com.