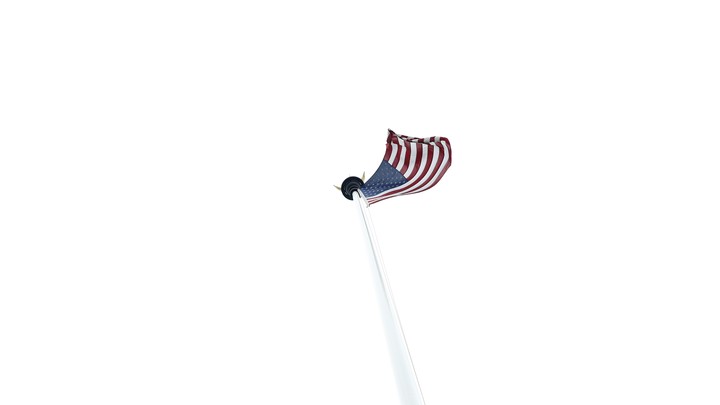 Masthead Weekly 05.17.19
The presidential candidates are making speeches, stopping by coffee shops, and shaking hands. On the surface, this election seems like any other. But, argues the politics writer Isaac Dovere, it's actually the first of its kind in U.S. history.
What to Know: The World-Altering Impact of the 2020 Election
By Isaac Dovere
How often have you heard politicians say, "This is the most important election of our lifetimes"? This time it's true. In terms of shaping a direction for the future of the country, and the world, it might be the most consequential American presidential election ever. The election of 1860 brought the Civil War, and for all of America's divisions, that's not coming again—but the world also wasn't interconnected then, and the United States didn't matter as much as a force within it.
And here goes America tumbling into the 2020 campaign, and me along with it as I try to keep track of the Democratic primary with now 23 (!) candidates, the largest field ever. As I travel around Iowa and New Hampshire and all the rest of the places where this race is playing out, every day is consumed by thinking about how one candidate is jumping out with a new policy, or making a new stumble, or banging a new strategy up against the others and hoping to break through. They make speeches, they stop by coffee shops, they hit up donors at fundraisers.
Just like any presidential election.
Except, of course, very much not.
America is about to face no-turning-back situations, and the 2020 election will be the fork in the road in deciding how to deal with them. The war in Syria alone created a rippling refugee emergency in Europe, much as the governmental response to problems in Central America and Mexico have turned the southern border into what seems to be the most divisive issue in American politics. The economy is somewhere in the middle of the biggest shift in jobs since at least the last Industrial Revolution, and many have only begun to wrap their head around what improved technology and automation means not just for what is produced, but for the millions of people per year who are going to start finding out that there's a robot that can work better, cheaper, and faster than them, without needing to take breaks to eat or sleep.
The human brain doesn't tend to process big thoughts like this. Too abstract, too overwhelming. Think about what happens at hospitals, or funerals—the natural reaction is It's going to be okay, or Everything's going to be fine. When faced with moments that could be life-altering, the impulse is to believe that things won't change much. It's deep in the core of what it means to be human.
To put the election in more tangible terms, whether Donald Trump or someone else is sworn in on January 20, 2021, will determine not just what happens with the border wall and the future of Obamacare, but also what happens to the Supreme Court, whether Roe v. Wade survives, whether America rejoins the Paris Accords, and whether America stays in NATO. And so on from there.
The Democratic race is going to build up to the first presidential debates at the end of June. There are too many candidates for the 20 slots the party set aside over two nights, so there are two more nights of debates at the end of July. By Labor Day, the race will likely begin to narrow, and we'll see what kinds of dynamics are really settling in, what kind of campaign Trump is getting ready to run—and how any of the candidates are addressing the massive questions looming over all of this.
What to Expect
Notes on the news to come
Technology
Oculus, the maker of virtual-reality hardware, has a new product that might make consumer virtual reality more viable: The Oculus Quest, out May 21, doesn't need to be attached to a computer to work. Facebook bought Oculus for $2 billion in 2014, but the technology hasn't yet reached anything resembling the success of other units of the tech giant, such as WhatsApp and Instagram. In large part, that's because the devices are bulky, awkward, and expensive. They have limited uses, too—mostly games and a few specially shot films. But like buying a pricey drone used only a few times a year, getting a $400 VR rig might end up being more like purchasing a specialized tool, such as a serger sewing machine or a pressure washer, than a general-purpose device. For now, at least, that's the way to understand Oculus's place in the market.
Global
The outcomes of India's elections are notoriously difficult to predict, but pollsters broadly agree on the kind of government that will emerge in New Delhi when results are declared on May 23. The ruling Bharatiya Janata Party, which swept to power in 2014, will likely return with a reduced majority in Parliament. It might even have to rely on support from smaller regional parties to form a government. The opposition, which had been all but written off a year ago, will probably perform better than expected—mostly because of the BJP's mismanagement of the economy. No matter the results, the next government will face the challenge of overhauling India's economy in order to deliver benefits to its 1.2 billion people while dealing with massive unemployment and deep religious divisions.     
Religion and Values
When Atlanta's Archbishop Wilton D. Gregory was chosen to oversee Washington's Archdiocese, Catholics hoped he'd reform a district rife with scandal. One former archbishop, Theodore McCarrick, was defrocked after being accused of sexual abuse. His successor, Donald Wuerl, retired early after criticism over his handling of abuse cases. Gregory's tenure had appeared relatively scandal-free. But news has recently emerged that Georgia's attorney general is investigating sexual abuse in Atlanta's Archdiocese, home to about 1.2 million Catholics—although the specific cases that led to opening the probe are not clear, and Gregory has offered his "full support and cooperation" in the investigation. He is due to be installed on May 21.
Arts and Culture
Viewers tuning in to Jeopardy recently might have been surprised to find that James Holzhauer, a seemingly unbeatable contestant with unconventional tactics, isn't on the show. But his win streak isn't over—it's just on pause during Jeopardy's annual Teachers Tournament. Holzhauer is back on air May 20, and will return with nearly $1.7 million in prize money already in hand. Before him, the single-day winnings record stood at $77,000, but this former high-water mark is just another day on set for Holzhauer, whose per-show average through 22 games is $76,864. (He's broken into six figures five times.) If Holzhauer keeps up that rate, he'll break an even bigger record—in 2004, the Jeopardy legend Ken Jennings won $2.5 million over 74 games—in a matter of weeks,not to mention that he'd be doing it in less than half the time it took Jennings to reach that sum.
25 Years Ago
"On June 3 [1992] George Bush invited Rush Limbaugh to Washington. The two had dinner and took in a show together. Limbaugh stayed overnight in the Lincoln Bedroom—where, according to Colford, he placed calls to his relatives saying, 'You'll never guess where I am!' and 'remained awake into the wee hours so that he could study and savor every detail of the Lincoln Bedroom.' This kind of buttering-up may seem too obvious to be effective, as when Bill and Hillary Clinton started their 'charm offensive' last summer by inviting White House reporters to dinner at the White House. But it generally works, and it worked miracles in Limbaugh's case. From that day forward Limbaugh never said one word on his show that could be construed as hurting Bush's re-election effort."  — James Fallows, May 1994
Items this week by Ian Bogost, Krishnadev Calamur, Karen Yuan, and Joe Pinsker. Illustrations by Matt Chinworth.
What's New
Updates from the Masthead community
An Atlantic story that provoked our members
"I've visited the Uber R&D center in Pittsburgh and driven in one of their autonomous vehicles. The technology is pretty far along, but I imagine the economics are still a long way off. It seems to me that the economics of automating long haul truckers would be a more economical first stage in implementing autonomous vehicles. There is a shortage of truckers, and the current technology can handle that kind of driving very easily. It's urban driving that is more challenging."  — @doctored5, a member, writing on the forums about "The Future According to Uber"
An Atlantic editor shares recommendations with the Book Club
"I found All The Light We Cannot See extremely moving. The lives of the respective protagonists in the face of war each have their own pain and complexities. I felt myself gripping my chest, reading on the subway, really grounded in what was happening for the two of them. Another recommendation I have is a book written by a fellow military spouse friend of mine. It's called Standing By and gets into the weeds of her family's experience with deployment. It's real and funny and sad and gives a slice of what life looks like for the families of servicemembers."  — Julie Bogen, an Atlantic audience engagement editor
What's happening in members' lives
"We've been trying to, working on, painting an accent wall in the kitchen and one between the living room and kitchen … To be sure of your choice, I'm informed, you must live with a color for some time. So, we have samples of paint in various shades of goldish-yellowish: Veranda Yellow, Hazy Yellow, Sweet Treats, Simple Pleasures, Soft Candlelight, Cameo Cream, Jekyll Crane Cottage Yellow, Pumpkin Pie… The walls look like dry season savanna camo. Expecting to hear Lion King music any moment. Exhausting. I didn't know that watching paint dry could be so much work."  — @cwboehme, a member, writing on the forums
Join a discussion
Here are a few of the active conversations on the forums this week. Join in, or start your own.
---
We want your feedback. Email us at themasthead@theatlantic.com.
We want to hear what you think about this article. Submit a letter to the editor or write to letters@theatlantic.com.