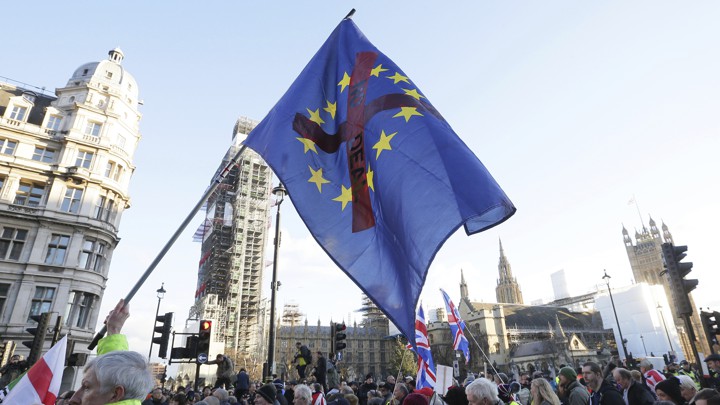 Masthead Weekly 05.03.19
Britain's inability to leave the EU on time is throwing a monkey wrench into the continent's biggest election, the global writer Yasmeen Serhan writes.
What to Know: Why Everyone Is Running in the European Elections
By Yasmeen Serhan
What we're watching: Nearly three years after the United Kingdom voted to leave the European Union, and more than two months since that exit was supposed to occur, the country suddenly finds itself gearing up for another round of European elections. The vote is scheduled to take place on May 23. It will give Britons the opportunity to elect their representatives to the European Parliament—a body that, until very recently, many incumbent British members assumed they would no longer be participating in. The elections will also introduce two newly established British political parties: the Brexit Party, led by the former U.K. Independence Party (UKIP) leader Nigel Farage, and Change U.K., a pro-European party led by a group of independent lawmakers who are advocating for a second referendum.
To access this story, become a member
Sign up for our brand-new membership program, The Masthead, and you'll not only receive exclusive content you can't find anywhere else—you'll also help fund a sustainable future for journalism.
We want to hear what you think about this article. Submit a letter to the editor or write to letters@theatlantic.com.