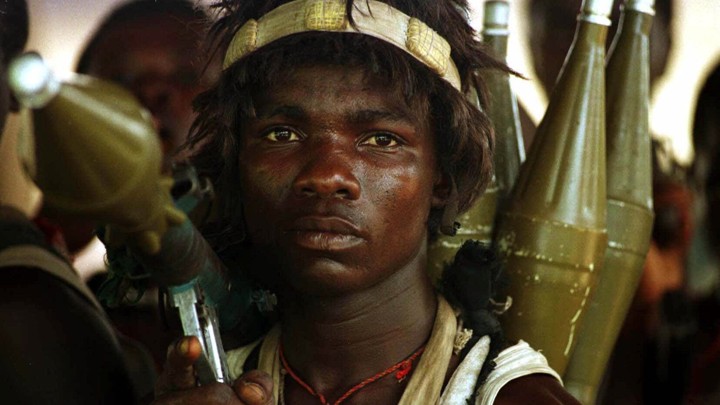 Today's Issue
"To understand the events of the next fifty years … one must understand environmental scarcity, cultural and racial clash, geographic destiny, and the transformation of war," wrote The Atlantic's Robert D. Kaplan in 1994. His essay "The Coming Anarchy" quickly made that issue of the magazine a best seller.

Kaplan's story provokes strong feelings even 25 years after its publication. For some of its critics, those years were not a descent into chaos but a modest stabilization of global problems.
Today, one of those critics, Charles Kenny of the Center for Global Development, revisits "The Coming Anarchy." You can listen to the full interview on SoundCloud, or you can get it directly in your podcast player.
To access this story, become a member
Sign up for our brand-new membership program, The Masthead, and you'll not only receive exclusive content you can't find anywhere else—you'll also help fund a sustainable future for journalism.
We want to hear what you think about this article. Submit a letter to the editor or write to letters@theatlantic.com.
Matt Peterson
is the editor of The Masthead, the membership program at
The Atlantic
.