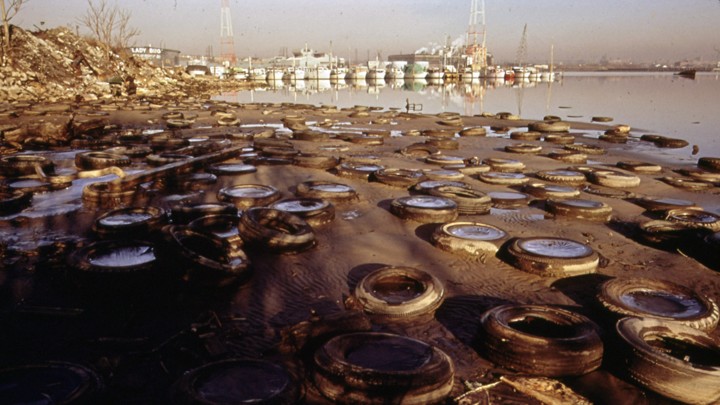 Masthead Weekly 04.12.19
What does it take to get city dwellers to go from caring about environmental issues to acting on them? CityLab's Linda Poon is here to bring you the latest answer to that question, but first, she wants to introduce you to someone special.
What to Know: Cities' Environmental Nudges
By Linda Poon
What we're watching: Mr. Trash Wheel in downtown Baltimore is as lovable as floating garbage wheels get, with his big googly eyes and his witty humor. His cause is admirable, too. Since 2014, he's cleaned out more than 1.5 million pounds of garbage from the Inner Harbor, which city officials are trying to make swimmable by 2020. So imagine my incredulity when a local environmentalist confessed to me, with fervor, that he hates Mr. Trash Wheel.
To access this story, become a member
Sign up for our brand-new membership program, The Masthead, and you'll not only receive exclusive content you can't find anywhere else—you'll also help fund a sustainable future for journalism.
We want to hear what you think about this article. Submit a letter to the editor or write to letters@theatlantic.com.
Linda Poon
is a staff writer at
CityLab covering science and urban technology, including smart cities and climate change. She previously covered global health and development for NPR's Goats and Soda blog.