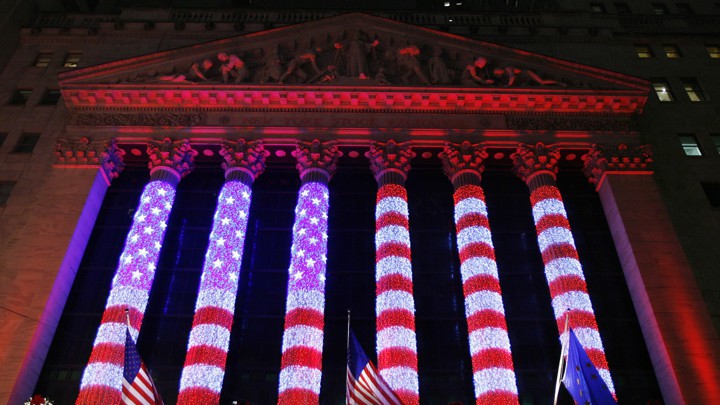 Today's Issue
The left of the late 1990s and early 2000s expected a "crisis of American hegemony," says the historian Adam Tooze. It thought that America's military failures would extend to economic policy. But when the financial crisis came in 2007–08, it wasn't what those on the left had expected, and the reasons they were wrong still matter.  

Tooze joined The Masthead for an episode of our series The Present Past, in which we look back to The Atlantic's history for clues to understand the current moment.

This issue synthesizes our conversation with Tooze. You can listen to the full interview on SoundCloud, or you can get it directly in your podcast player.
By Matt Peterson
When The Masthead revisited George Soros's 1997 cover story, "The Capitalist Threat," last year, we found a nuanced thinker whose views had been obscured by opponents' paranoid attacks. That conversation focused on Soros's history and worldview, and it left me wondering about the thesis of his article. Soros warned in the story that freewheeling financial markets posed a threat to open, democratic societies. Did the 2007–08 crash vindicate him?
To access this story, become a member
Sign up for our brand-new membership program, The Masthead, and you'll not only receive exclusive content you can't find anywhere else—you'll also help fund a sustainable future for journalism.
We want to hear what you think about this article. Submit a letter to the editor or write to letters@theatlantic.com.
Matt Peterson
is the editor of The Masthead, the membership program at
The Atlantic
.