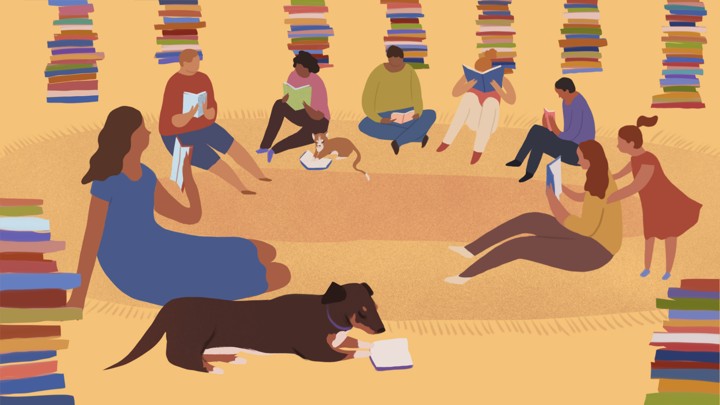 Good news, book lovers: We're bringing back The Masthead's book club. Join us, starting now, for a month-long discussion of fiction and nonfiction. You'll meet some new friends in the process—our new project is a collaboration with The Atlantic's Books Briefing newsletter.
Here's how it'll work.
Every month, we'll host a discussion in the Masthead forums focused on a theme (not, as many book clubs do, on a single book). We're hoping this means anyone and everyone can participate. Even if you haven't read Believe Me: The Evangelical Road to Trump, for example, you can still discuss evangelicalism and politics—especially if you're reminded of another book with a different take on the subject. Novels, memoirs, poetry, biographies; whatever your reading tastes, we want to hear what the books you're reading have made you think about.
To access this story, become a member
Sign up for our brand-new membership program, The Masthead, and you'll not only receive exclusive content you can't find anywhere else—you'll also help fund a sustainable future for journalism.
We want to hear what you think about this article. Submit a letter to the editor or write to letters@theatlantic.com.
Karen Yuan
is an assistant editor at
The Atlantic
.
Andrew Henry
is a religion community manager at
The Atlantic
.