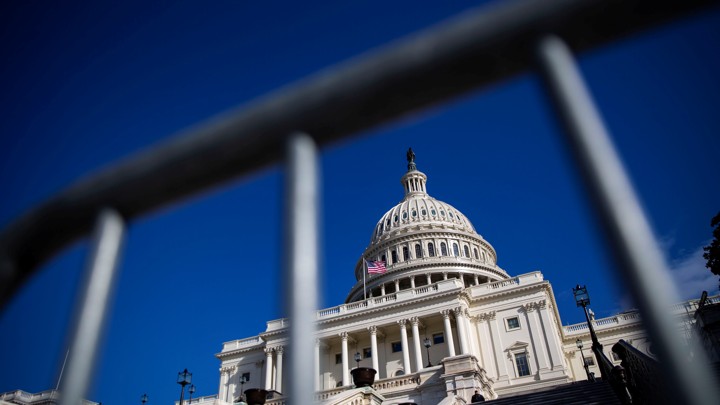 Are you prepared for another shutdown of the federal government? The Ideas writer Annie Lowrey is here this week with an assessment of the risk.
Meanwhile, we at The Masthead are reviewing the nearly 300 applications journalists sent in for the Masthead Reporting Residency. We'll share details about the finalist soon. — Matt Peterson
What to Know: The Threat of Another Shutdown
By Annie Lowrey
What we're watching: The government shutdown is over, and yet the government shutdown lingers on. The federal financing lapse, the longest in United States history, finally ended when President Donald Trump agreed to sign a bill to keep the lights on through February 15. But hundreds of thousands of workers missed two paychecks, and stand to be in worse financial shape even after they come in. The affair cost the American economy something like $3 billion, never to be recovered. And the underlying political fight, over Trump's lonely, deep-held desire to build a wall on the southern border, remains unresolved. That raises the likelihood of another shutdown occurring in February or sometime later in 2019.
To access this story, become a member
Sign up for our brand-new membership program, The Masthead, and you'll not only receive exclusive content you can't find anywhere else—you'll also help fund a sustainable future for journalism.
We want to hear what you think about this article. Submit a letter to the editor or write to letters@theatlantic.com.
Annie Lowrey
is a staff writer at
The Atlantic
, where she covers economic policy.