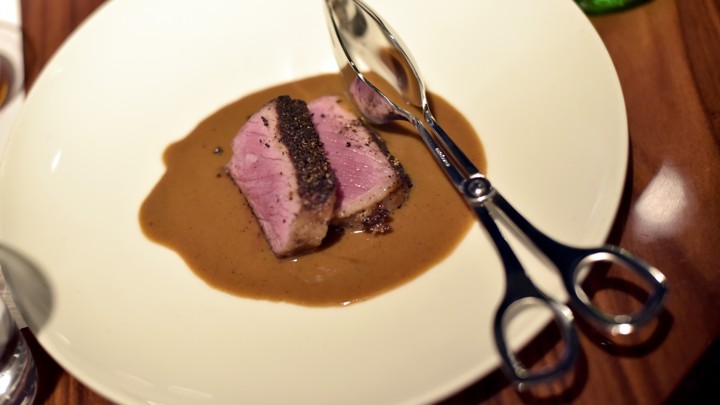 Today's Issue:
Why write a political profile? "Our job isn't necessarily to make the case for or against these profile subjects," The Atlantic's McKay Coppins says. "It's to help readers just understand them."
In today's edition of The Masthead, McKay and Elaina Plott, both prolific profile writers, interview each other about their craft.
One secret to a great profile: An interesting character isn't enough. A great profile needs to explore a big idea, too. Read on for more.
"A Complicated, Fully Drawn Portrait"
In their quest to illuminate the characters of Washington, McKay Coppins and Elaina Plott have visited the zoo with Newt Gingrich, dined with Heidi Cruz in her Houston house, raced Louise Linton at SoulCycle, and spent an afternoon in Stephen Miller's West Wing office. Along the way, the two have spent a lot of time talking to each other about the practice of profiling.
To access this story, become a member
Sign up for our brand-new membership program, The Masthead, and you'll not only receive exclusive content you can't find anywhere else—you'll also help fund a sustainable future for journalism.
We want to hear what you think about this article. Submit a letter to the editor or write to letters@theatlantic.com.
McKay Coppins
is a staff writer at
The Atlantic
and the author of
The Wilderness
, a book about the battle over the future of the Republican Party.
Elaina Plott
is a staff writer at
The Atlantic,
where she covers the White House.