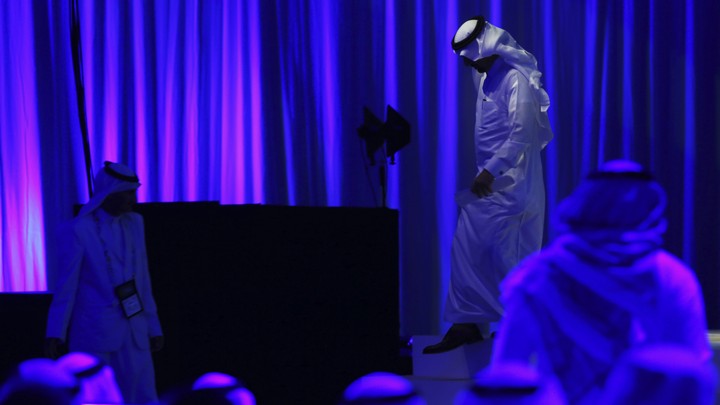 Today's Issue
Between Donald Trump's love of the Saudi royal family and the aftermath of Jamal Khashoggi's killing, Saudi Arabia has a grip on America's political imagination. But do the Saudis still have the economic influence they once did? Today a historian takes The Masthead back to the heyday of oil politics.
As part of our series The Present Past, we asked an expert to update a story from our archives. The old story is 1983's "The Cartel That Never Was," by Edward Jay Epstein. The new story comes courtesy of the historian Ellen Wald.
Listen to an interview with Wald that accompanies this article. The audio is available on SoundCloud and in your members-only podcast feed. Here's how to access it via your podcast player of choice.
---
We want to hear what you think about this article. Submit a letter to the editor or write to letters@theatlantic.com.
Matt Peterson
is the editor of The Masthead, the membership program at
The Atlantic
.