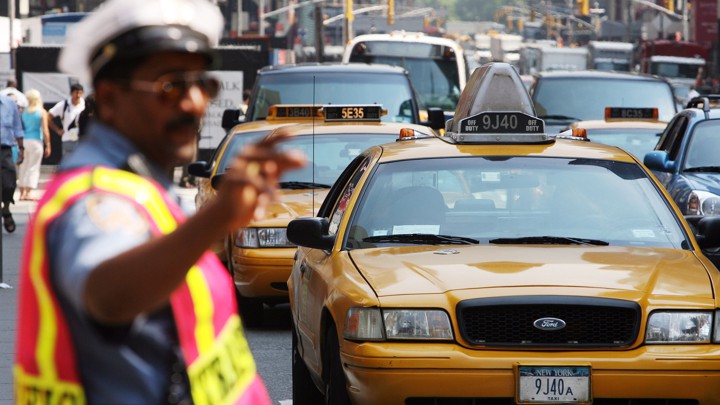 Happy New Year! We're back from our holiday break with a report from CityLab's Laura Bliss on America's attempts to import a Swedish innovation: the road-safety strategy known as "Vision Zero." Today, she reports on the mixed results. — Matt Peterson
What to Know: The Blurry Future of Vision Zero
By Laura Bliss
What we're watching: It's been five years since New York City committed to "Vision Zero," a plan intended to completely eliminate pedestrian traffic fatalities. They've pledged to do so by 2024. Other American cities have made similarly ambitious plans in the following years. Since Sweden first adopted a national plan in 1997 to prioritize human safety when building roads (and focus less on car-oriented objectives, like reducing congestion), road casualties in the country have fallen by about two-thirds. To thank for Sweden's ultra-safe streets: lower speed limits, stronger drunk-driving laws, and heavy investments in more guardrails, roundabouts, fortified bike lanes, and marked crosswalks. But the United States, well known for its love of the automobile, has been slower on the "mindset shift" from car- to people-centered street planning that Vision Zero represents, according to advocates.
To access this story, become a member
Sign up for our brand-new membership program, The Masthead, and you'll not only receive exclusive content you can't find anywhere else—you'll also help fund a sustainable future for journalism.
We want to hear what you think about this article. Submit a letter to the editor or write to letters@theatlantic.com.
Laura Bliss
is CityLab's west coast bureau chief. She also authors MapLab, a biweekly newsletter about maps (
subscribe here
). Her work has appeared in the
New York Times, The Atlantic
,
Los Angeles
magazine, and beyond.