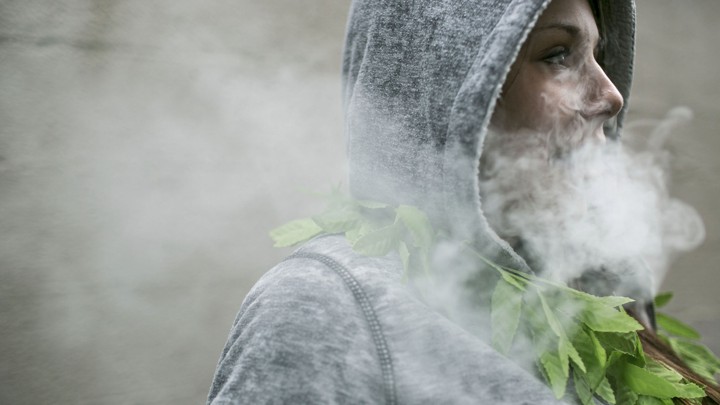 Today's Issue
Ten U.S. states and the District of Columbia have legalized recreational marijuana; more are likely to join them soon. That's up from zero just 25 years ago. Today one of America's leading marijuana journalists joins The Masthead to recap the changes throughout the years.
As part of our series The Present Past, The Masthead invited Alyson Martin of Cannabis Wire to read a seminal work from The Atlantic's archives: Eric Schlosser's "Reefer Madness," from 1994.
Listen to an interview with Martin that accompanies this article. The audio is available on SoundCloud and in your members-only podcast feed. Here's how to access it via your podcast player of choice.
---
Think the Unthinkable
Nearly two years into Donald Trump's term, Jeffrey Goldberg writes, "we decided to pause for a moment and analyze 50 of the most improbable, norm-bending, and destructive incidents of this presidency to date." Read the list, then come back and join the argument. On the forums and in our inbox, members are debating which other moments they would like to add.
To access this story, become a member
Sign up for our brand-new membership program, The Masthead, and you'll not only receive exclusive content you can't find anywhere else—you'll also help fund a sustainable future for journalism.
We want to hear what you think about this article. Submit a letter to the editor or write to letters@theatlantic.com.
Matt Peterson
is the editor of The Masthead, the membership program at
The Atlantic
.