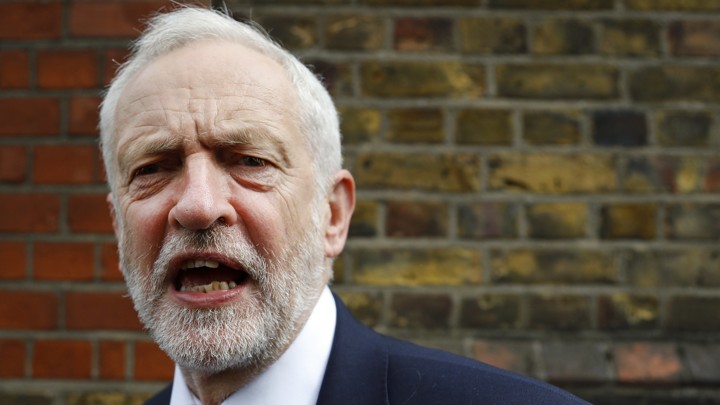 Today's Issue
As Prime Minister Theresa May's government has struggled to deliver on its Brexit plans, the Labour leader, Jeremy Corbyn, argues that it is time for the United Kingdom to give his party a chance. But Labour is divided on Brexit, and Corbyn's lieutenants are split on the way forward.
Today's issue examines how Labour got to this point. In a series called The Present Past, we're revisiting old Atlantic stories that reveal the roots of current problems. Today: "The Paradoxical Case of Tony Blair," a 1996 profile of the former Labour leader by Geoffrey Wheatcroft.  
Listen to an in-depth interview with the historian Laura Beers on Labour's evolution since the Blair years. The audio is available on SoundCloud and in your members-only podcast feed. Here's how to access it via your podcast player of choice.
To access this story, become a member
Sign up for our brand-new membership program, The Masthead, and you'll not only receive exclusive content you can't find anywhere else—you'll also help fund a sustainable future for journalism.
We want to hear what you think about this article. Submit a letter to the editor or write to letters@theatlantic.com.
Matt Peterson
is the editor of The Masthead, the membership program at
The Atlantic
.