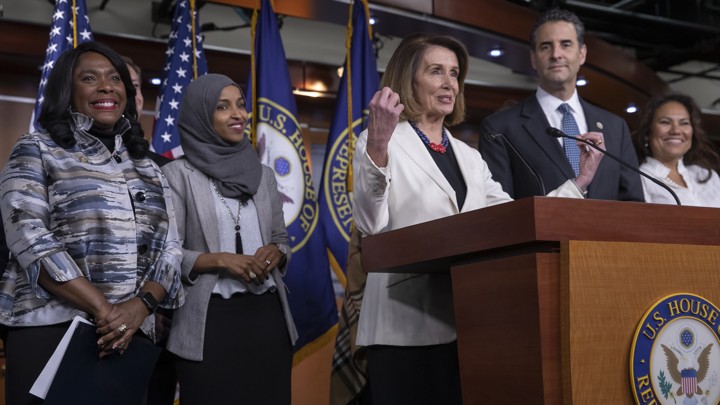 Some days it seems like there's no way Washington can get through the next 24 hours. But it will, somehow, and then it will be on to the next fight. For our last Masthead issue of 2018, we asked the politics writer Elaine Godfrey to give us a preview of the subjects that the new freshman class of House Democrats wants on the agenda. — Matt Peterson
What to Know: House Democrats' Big Plans
By Elaine Godfrey
What we're watching: I'm keeping an eye on the incoming House Democrats of the 116th Congress. There are so many interesting freshmen who will be sworn in next month, from the (ubiquitous) New York progressive Alexandria Ocasio-Cortez to a sizeable cohort of former veterans-turned-lawmakers, including Virginia's Abigail Spanberger and Mikie Sherrill of New Jersey. It's the youngest, most diverse, and most heavily female group of freshmen ever.
To access this story, become a member
Sign up for our brand-new membership program, The Masthead, and you'll not only receive exclusive content you can't find anywhere else—you'll also help fund a sustainable future for journalism.
We want to hear what you think about this article. Submit a letter to the editor or write to letters@theatlantic.com.