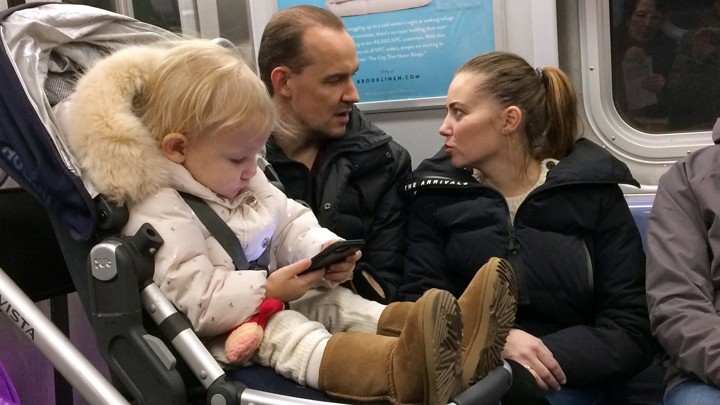 "There is compelling evidence that the devices we've placed in young people's hands are having profound effects on their lives—and making them seriously unhappy," wrote the psychologist Jean Twenge last year. That story struck a nerve with a lot of readers, and this week, we asked the staff writer Joe Pinsker to update the Masthead community with the latest chapter in the saga about kids and phones. He'll let us know what to watch in this slow-moving but essential story. — Matt Peterson
What to Know: Kids' Fears About Phones
By Joe Pinsker
The story we're watching: Like just about every parent and educator in the country, I'm closely following the story of kids and smartphones. It's not a story that develops on a timescale of days, as most others do, but rather churns along in the background of everyday life.
To access this story, become a member
Sign up for our brand-new membership program, The Masthead, and you'll not only receive exclusive content you can't find anywhere else—you'll also help fund a sustainable future for journalism.
We want to hear what you think about this article. Submit a letter to the editor or write to letters@theatlantic.com.
Joe Pinsker
is a staff writer at
The Atlantic,
where he covers families and education.