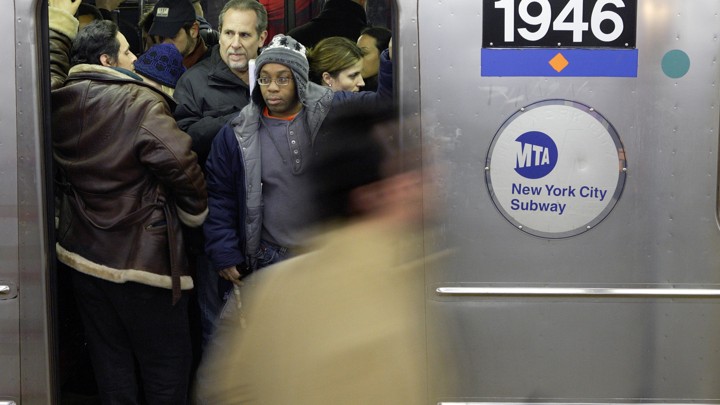 Today's Issue:
Can Americans fix their public-transit problems? Nationally, reforms seem far off. But locally, both cities and private companies are innovating.

In this email, The Masthead looks at the diagnosis and the prescription—what's right and wrong with mass transit, and with the efforts to fix it.

And in a special audio briefing, the transit reporter Aaron Gordon joins us to share lessons from America's biggest transit agency. Listen here.
Why does expensive new transit infrastructure often seem to make barely a dent in commuters' lives? In Honolulu, for example, a planned 20-mile elevated electric train would become the nation's most expensive transit project per capita, but would reduce traffic congestion by as little as 1 percent, according to CityLab. Masthead members have been discussing what ails American transit and how to fix those problems. In today's issue, we dive in. Read on for a look at the causes of turmoil in American public transit, and listen to an exclusive conversation with a man who sees America's transit dysfunction up close: the New York City transit reporter Aaron Gordon.
To access this story, become a member
Sign up for our brand-new membership program, The Masthead, and you'll not only receive exclusive content you can't find anywhere else—you'll also help fund a sustainable future for journalism.
We want to hear what you think about this article. Submit a letter to the editor or write to letters@theatlantic.com.
Matt Peterson
is the editor of The Masthead, the membership program at
The Atlantic
.