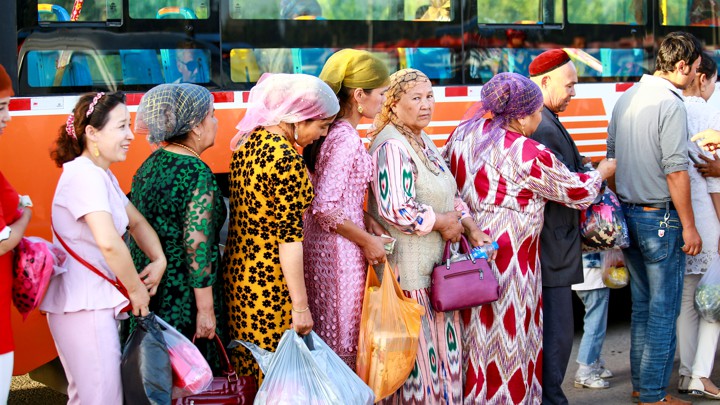 Today's Issue:
China has interned hundreds of thousands of Uighurs in camps in the autonomous region of Xinjiang. Despite the story's scale, foreign journalists are struggling to even connect with the people involved.  

The Masthead talked to current and former Xinjiang correspondents about the unique challenges of reporting on the region.
---
Send Us Your Questions for Susan Orlean
The longtime New Yorker writer will join us in our forums this Friday at 2 p.m. ET to discuss The Library Book, this month's Masthead Book Club selection. Post your questions for her in this thread, or email them to us at themasthead@theatlantic.com.
---
"A Cone of Silence Has Developed in the Region"
By Caroline Kitchener
Earlier this year, I sent a WeChat message to an old friend in Xinjiang, China's westernmost province. Approximately 1 million Uighurs, Xinjiang's largely Muslim minority, have been forced into internment camps, which are designed to churn out secular citizens loyal to the Communist Party. I told my friend, who is ethnically Uighur, that I was interested in hearing about "some of the things going on right now," and asked if we could talk on the phone. She sent me a GIF of a dancing cat. And then she blocked me.
To access this story, become a member
Sign up for our brand-new membership program, The Masthead, and you'll not only receive exclusive content you can't find anywhere else—you'll also help fund a sustainable future for journalism.
We want to hear what you think about this article. Submit a letter to the editor or write to letters@theatlantic.com.