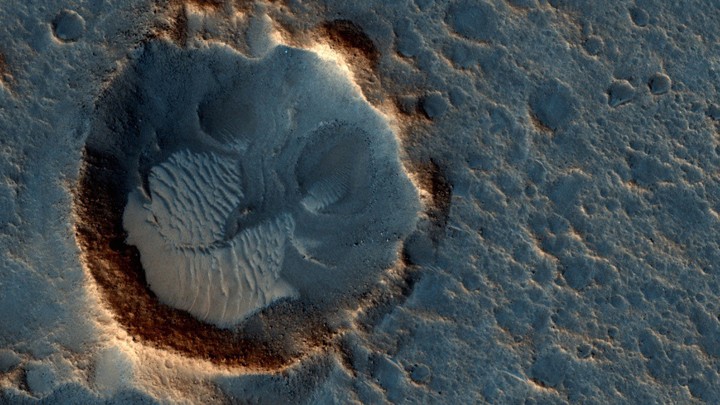 This week we're looking up from our terrestrial concerns with the Atlantic space writer Marina Koren. NASA's InSight lander is about to complete its six-month journey to Mars. Marina will tell us what it's looking for, and why NASA engineers will be biting their nails on its way to the planet's surface.  — Matt Peterson
---
What to Know:
NASA

's New Mars Mission

By Marina Koren

What we're watching: While Americans across the country recover from their Thanksgiving meals, engineers and scientists at NASA will be glued to their computer screens, eagerly awaiting another historic moment in space exploration. On November 26, the space agency will try to land a spacecraft on Mars for the tenth time. The InSight lander left Earth in May and has spent the past six months cruising through the solar system at a breezy 6,200 miles an hour. Unlike NASA's most well-known Mars missions, InSight is not built to roam the Martian surface or examine interesting rocks with a little robotic arm. Instead, InSight will remain where it touches down. It will unfurl its instruments, burrow them into the rust-colored soil, and quietly collect data on the depths below.
To access this story, become a member
Sign up for our brand-new membership program, The Masthead, and you'll not only receive exclusive content you can't find anywhere else—you'll also help fund a sustainable future for journalism.
We want to hear what you think about this article. Submit a letter to the editor or write to letters@theatlantic.com.