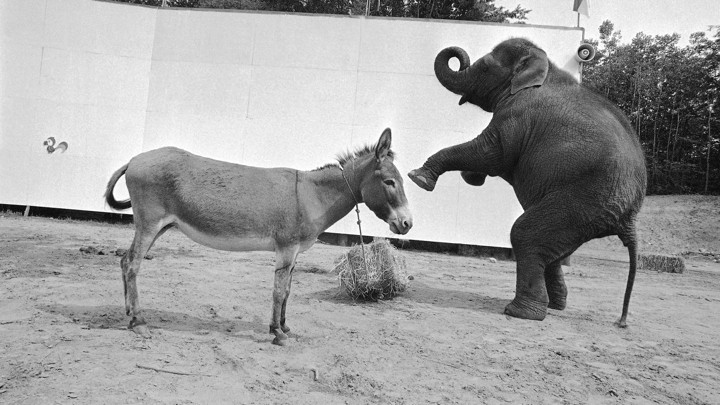 Tribalism is wreaking havoc on American policy, both foreign and domestic, argues Amy Chua in her new book, Political Tribes: Group Instinct and the Fate of Nations. Members have been reading and debating Chua's argument for the Masthead Book Club. To wrap up the discussion, we brought in two scholars who have thought deeply about human tribes: Lawrence Rosen, a professor emeritus of anthropology at Princeton, and Miriam Juan Torres, the co-author of "Hidden Tribes: A Study of America's Polarized Landscape." (Chua was unable to join us.) Together, they explain why people are so drawn to the language of tribalism—and why it's misleading.
---
The Problem With the Word Tribal
Lawrence Rosen and Miriam Juan-Torres answered member questions on our forum yesterday. The questions are paraphrased below. Rosen and Juan-Torres's responses have been edited for length and clarity.
To access this story, become a member
Sign up for our brand-new membership program, The Masthead, and you'll not only receive exclusive content you can't find anywhere else—you'll also help fund a sustainable future for journalism.
We want to hear what you think about this article. Submit a letter to the editor or write to letters@theatlantic.com.