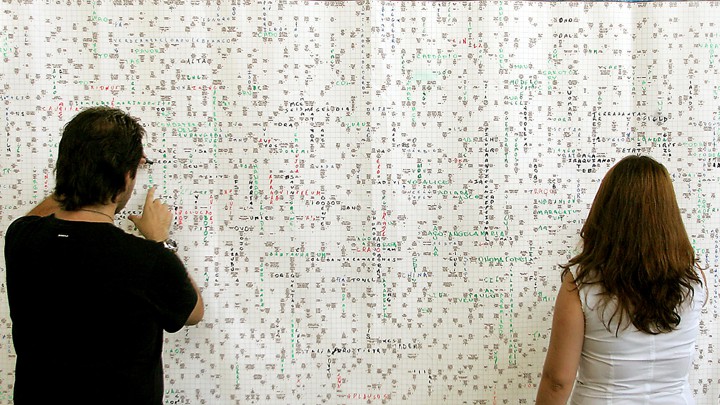 Today's Issue:
The Atlantic has a new crossword puzzle! Play it on TheAtlantic.com.
Caleb Madison creates the puzzles. In this issue, he tells us what puzzle solvers should expect from his crosswords: "a little bit of creative brain work, rather than just knowing facts."
The less information a clue gives you, the harder it is, Caleb says. That distance is where the puzzle writer thrives. "The further you get away from the answer, the more fun you have."
---
Caleb Madison Is Reinventing the Crossword
By Matt Peterson
How do you make something old feel new again?
That question occupies the mind of Caleb Madison, the creator of The Atlantic's new crossword puzzle, which debuted earlier this month. He's well suited to answer it. Caleb has spent the past decade making puzzles for the most traditional audiences—including the 800-pound gorilla of crosswords, The New York Times'—and the least. As the editor of BuzzFeed's puzzle section, he inserted himself into clues in the first person and made a giant puzzle to end his run. All that, and he's only 25.  
To access this story, become a member
Sign up for our brand-new membership program, The Masthead, and you'll not only receive exclusive content you can't find anywhere else—you'll also help fund a sustainable future for journalism.
We want to hear what you think about this article. Submit a letter to the editor or write to letters@theatlantic.com.
Matt Peterson
is the editor of The Masthead, the membership program at
The Atlantic
.