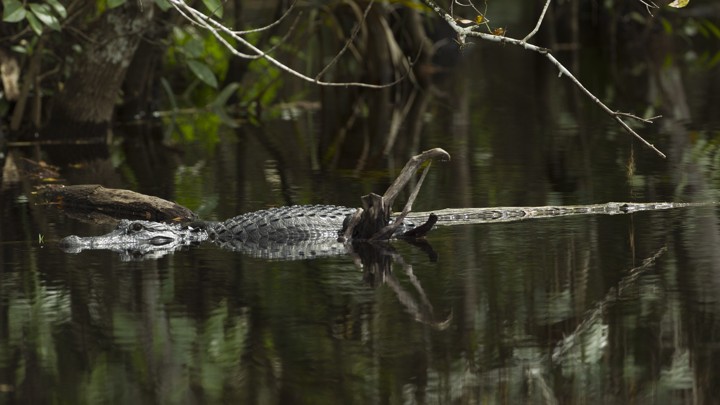 Florida is "an Eden of dangerous things," writes Lauren Groff in her short-story collection about survival in the turbulent Sunshine State. This past month, as one of their Book Club picks, Masthead members discussed Florida in the forums. The conversation focused on the way the stories' narrator worries about and yet avoids responding to crises. Some members found the character unlikable for her inaction. Here's an excerpt of her voice from the story "Yport."
It's true that the world is overrun with terrorists. It's true that the mother no longer goes to movies in theaters, and she scans for the exits in restaurants. Deeper, worse, the death everywhere, the surgical strikes, the eyes in the sky. Aleppo in the beautiful before, the ravaged after. She puts these thoughts away. If she could, she'd spend the entire day in bed.
To access this story, become a member
Sign up for our brand-new membership program, The Masthead, and you'll not only receive exclusive content you can't find anywhere else—you'll also help fund a sustainable future for journalism.
We want to hear what you think about this article. Submit a letter to the editor or write to letters@theatlantic.com.
Karen Yuan
is an assistant editor at
The Atlantic
.