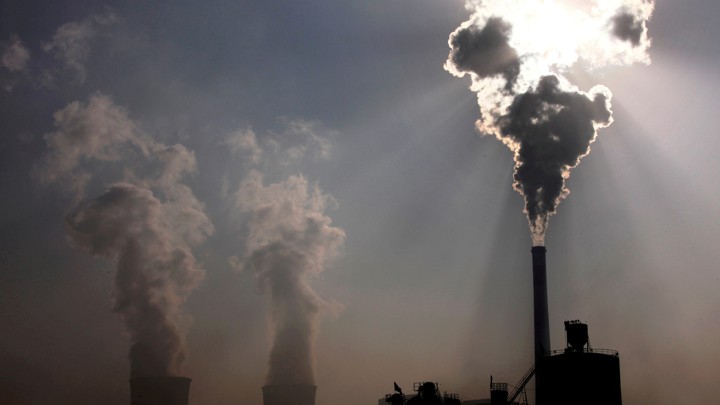 A question I often hear from members: In the fire hose of news from the Trump administration, how can you tell what actually matters? One good answer is to watch the agencies. Changes to regulation don't frequently come with the media fireworks associated with this presidency, but they can have a big impact on people's lives. Today we've got one such story, from the environment reporter Robinson Meyer. In this issue of The Masthead Weekly, he writes about an upcoming rule change at the Environmental Protection Agency that could have big consequences for air pollution in America.  — Matt Peterson
What to Know: The War on Behalf of Particulate Matter
By Robinson Meyer
What we're watching: One of the most important environmental stories coming out of the Trump administration is not getting much attention. The White House has worked to systematically dismantle the EPA's ability to regulate the amount of microscopic soot—which scientists call particulate matter—in the air. Earlier this month, the EPA disbanded a 20-person scientific board of experts meant to review the latest science and advise the agency on how much particulate matter in the air is safe. In addition to the many medical consequences of letting more particulate matter into the air, its high economic cost has justified several major air-pollution rules in recent years, including landmark Obama-era climate policies. In other words, this effort may be a stealthy attempt to undermine the basis for a major swath of modern environmental regulations.
To access this story, become a member
Sign up for our brand-new membership program, The Masthead, and you'll not only receive exclusive content you can't find anywhere else—you'll also help fund a sustainable future for journalism.
We want to hear what you think about this article. Submit a letter to the editor or write to letters@theatlantic.com.
Robinson Meyer
is a staff writer at
The Atlantic
, where he covers climate change and technology.