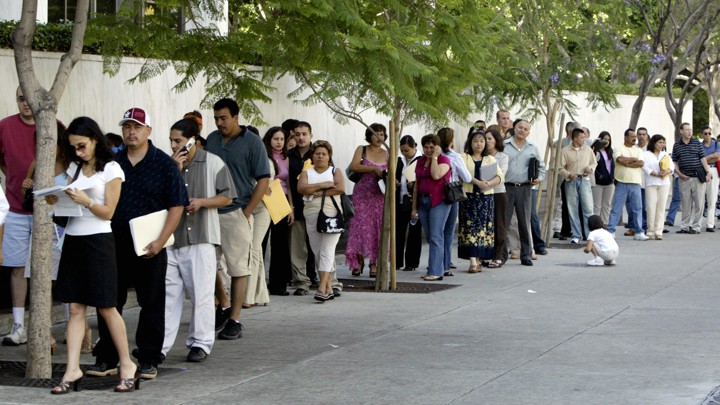 It's been a busy week in the newsroom. As the Ford-Kavanaugh hearings dominate the headlines, Tanvi Misra will update you on an important story you might have missed: a policy change that could keep millions of immigrants out of the United States. If you want to know more about the hearings, we've got you covered there, too: Members have been reacting to the hearings and the latest news in real time on our forums. Dive in.  — Caroline Kitchener
What to Know: The Massive Potential Impact of a Wonky Welfare Rule
By Tanvi Misra, CityLab staff writer
With the avalanche of news from the past week, it would be easy to miss an important development in immigration that could affect millions. Last Saturday, the U.S. Department of Homeland Security proposed a new rule that seeks to disqualify visa and green-card applicants who might become "public charges"—that is, reliant on benefits such as public housing, food stamps, and Medicaid.
To access this story, become a member
Sign up for our brand-new membership program, The Masthead, and you'll not only receive exclusive content you can't find anywhere else—you'll also help fund a sustainable future for journalism.
We want to hear what you think about this article. Submit a letter to the editor or write to letters@theatlantic.com.
Tanvi Misra
is a staff writer for CityLab covering immigrant communities, housing, economic inequality, and culture. She also authors Navigator, a weekly newsletter for urban explorers (
subscribe here
). Her work also appears in
The Atlantic
, NPR, and BBC.