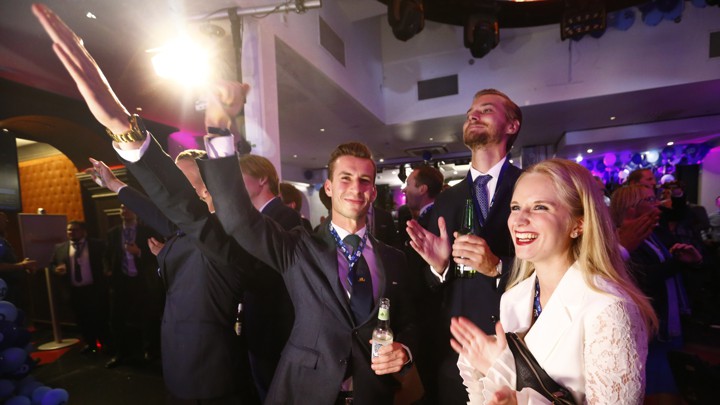 In a number of countries in Europe, the far right isn't winning, exactly. But it isn't going away either. The latest move on that front—in Sweden—is the lead story in today's Masthead Weekly. And here's a prediction for you: If you're in the United States, you'll probably look at your phone at precisely 2:18 p.m. Eastern on Thursday. Read on to find out why. —Matt Peterson
What to Know: The Rise of the Far Right in Europe
By Yasmeen Serhan
What's happening: The most important story unfolding here in Europe this month is a familiar one: the rise of the far right. Far-right parties have been serious contenders in several major recent European elections, including those in France, Germany, and Italy. This week, the far right was particularly visible in Sweden, where preelection polls indicated the populist-nationalist Sweden Democrats were on track to potentially become one of the largest parties in the country.
To access this story, become a member
Sign up for our brand-new membership program, The Masthead, and you'll not only receive exclusive content you can't find anywhere else—you'll also help fund a sustainable future for journalism.
We want to hear what you think about this article. Submit a letter to the editor or write to letters@theatlantic.com.