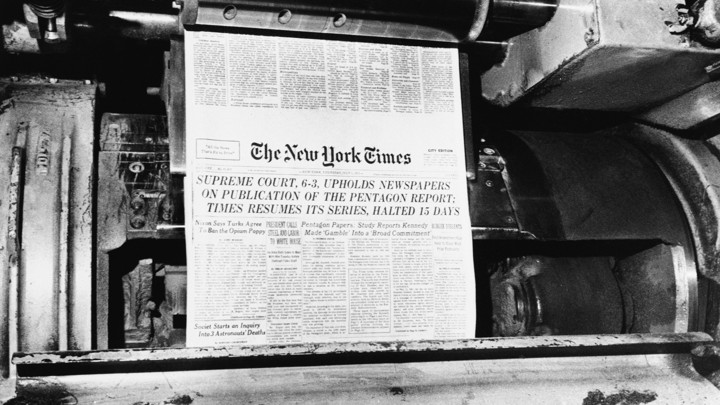 Last week, hundreds of news organizations around the country banded together to defend the freedom of the press. The Atlantic joined in, writing in an editorial that the Trump administration's rhetoric is "an attack not just on individual media outlets, but on the role journalism serves in a free society; not just on specific stories, but on the need for Americans to know the facts; not just on journalists, but on the right of all people to speak their minds."
Though it's hardly new for the press to spar with the president, our editorial notes, this moment feels uniquely "dark." In today's issue, we'll walk you through decades of attacks on the press. We'll also share a conversation with Yoni Appelbaum, The Atlantic's Ideas editor. A former Harvard historian, Yoni explains why this moment feels more sinister than those of the past.
To access this story, become a member
Sign up for our brand-new membership program, The Masthead, and you'll not only receive exclusive content you can't find anywhere else—you'll also help fund a sustainable future for journalism.
We want to hear what you think about this article. Submit a letter to the editor or write to letters@theatlantic.com.
Karen Yuan
is an assistant editor at
The Atlantic
.