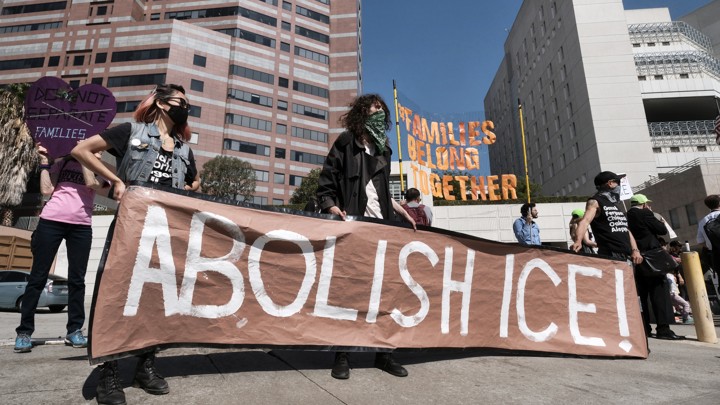 Under Donald Trump's administration, Immigration and Customs Enforcement, or ICE, has arrested and deported undocumented immigrants in America with unprecedented zeal. Some Democrats have called for ICE's abolition in response. But as the Atlantic national correspondent Franklin Foer argues in our new cover story, the same effect might be achieved by "not smashing the system, but returning it to a not-so-distant past." Reforming immigration policy doesn't require radical rethinking. In fact, only a few years ago the government didn't primarily treat the nation's 11 million undocumented immigrants as a policing problem.
Frank's story, "How Trump Radicalized ICE," went live this week. It's a sprawling read that reflects the unspooled bureaucracy of its subject. We bring you annotations: a briefing on the current issues that define the agency, and a conversation with Frank about possible structural reforms.
To access this story, become a member
Sign up for our brand-new membership program, The Masthead, and you'll not only receive exclusive content you can't find anywhere else—you'll also help fund a sustainable future for journalism.
We want to hear what you think about this article. Submit a letter to the editor or write to letters@theatlantic.com.
Karen Yuan
is an assistant editor at
The Atlantic
.