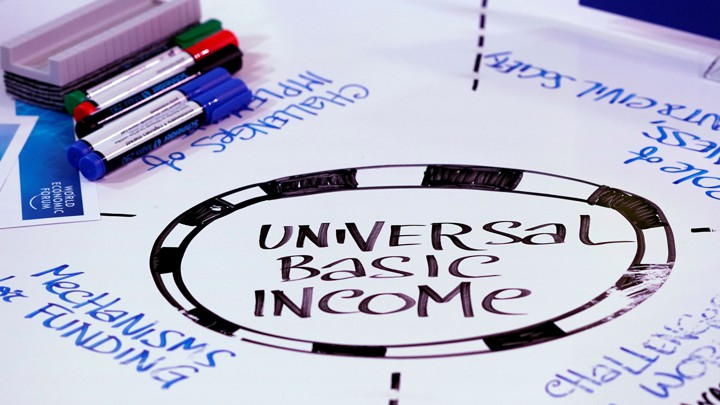 Nearly 80 percent of Americans say they live from paycheck to paycheck. Economic inequality is metastasizing in America. Many people are rallying around universal basic income, or UBI, as part of the answer to these challenges. This concept—which takes many forms but generally means the government gives citizens money—has leapt from a fringe abstraction to a mainstream proposal with real political viability, although there are significant questions about whether and how it could work.
In our forums, Masthead members have been discussing the pitfalls and promises of UBI, so we thought we'd pick up that debate for the broader community. Today, two members lay out arguments for and against a universal basic income: Anna, a member from Dauphin, Canada, argues for it; Ron, a member from Huntsville, Alabama, argues against it. And then we'd like to read rebuttals from you.
To access this story, become a member
Sign up for our brand-new membership program, The Masthead, and you'll not only receive exclusive content you can't find anywhere else—you'll also help fund a sustainable future for journalism.
We want to hear what you think about this article. Submit a letter to the editor or write to letters@theatlantic.com.
Karen Yuan
is an assistant editor at
The Atlantic
.