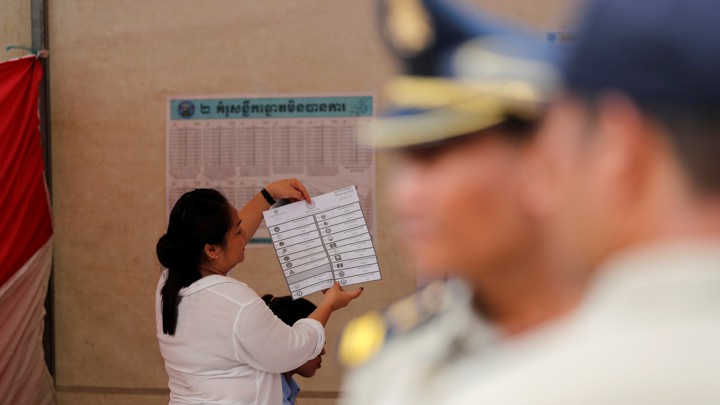 What to Know
The world is in the midst of a democratic recession. That's the conclusion of the political scientists Nic Cheeseman and Brian Klaas in their book, How to Rig an Election. Antidemocratic leaders have developed a toolkit of election-rigging practices they can use to manipulate votes, which allows them to hold elections—but keep their office no matter what. That practice is essential to understanding the increasingly uncompetitive nature of so much of politics worldwide, even in democracies.
Some of those deceptive strategies came into sharper focus this week. Two countries, Cambodia and Zimbabwe, held elections that didn't seem very free or fair. The methods used in those countries—and, to some extent, even in the United States—illustrate the art of election rigging. Here are three essential lessons about how the powerful tilt the playing field in their favor.
To access this story, become a member
Sign up for our brand-new membership program, The Masthead, and you'll not only receive exclusive content you can't find anywhere else—you'll also help fund a sustainable future for journalism.
We want to hear what you think about this article. Submit a letter to the editor or write to letters@theatlantic.com.
Matt Peterson
is the editor of The Masthead, the membership program at
The Atlantic
.
Karen Yuan
is an assistant editor at
The Atlantic
.