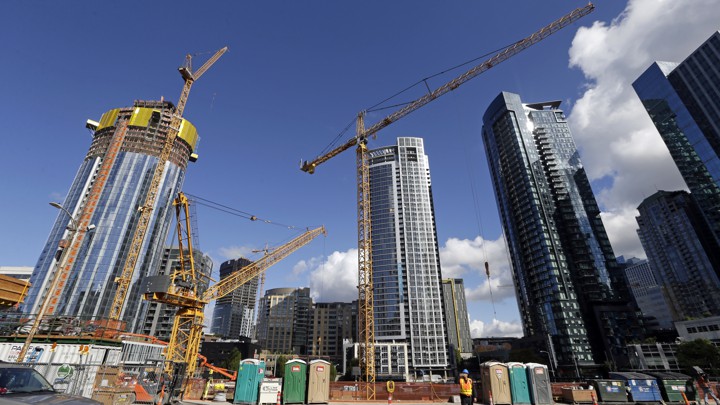 If you've ever shopped at Amazon.com, it's probably been difficult for you to escape the fact that today is Amazon Prime Day. The #PrimeDay frenzy speaks to the magnitude of the attention—and questions—surrounding the tech giant. We wanted to take the opportunity to discuss one of the current open questions about Amazon: where the company will house its second headquarters, or HQ2, as it's widely nicknamed. Last fall, Amazon threw open the call for host cities, and this spring it announced a shortlist of 20 contenders for the location of the new facility. It's still uncertain when Amazon will announce its pick.
Hundreds of cities vied to host "HQ2." The facility could bring with it as many as 50,000 well-paying jobs, a $5 billion campus, and a stratospheric boost in economic and cultural capital. But it could also come with a heavy price tag. Which leads us to our question: Would you want your own city to host the new Amazon behemoth? Below, we've listed some questions and answers that might help inform your thoughts. Share your answers with us in the forums.
To access this story, become a member
Sign up for our brand-new membership program, The Masthead, and you'll not only receive exclusive content you can't find anywhere else—you'll also help fund a sustainable future for journalism.
We want to hear what you think about this article. Submit a letter to the editor or write to letters@theatlantic.com.
Karen Yuan
is an assistant editor at
The Atlantic
.