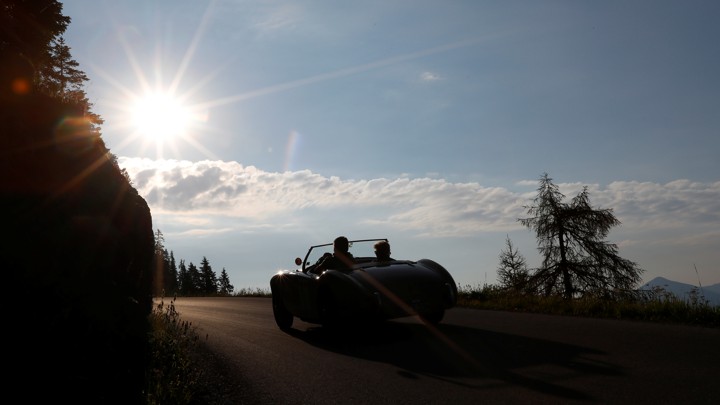 "I'm interested in the concept of 'home,' one Masthead member recently posted on our forums, "what draws us to a place, and why we stay there." Dozens of members responded, describing the towns, cities, and states that they've come to call home. (One member posted breathtaking photos of the mountains and turquoise river in Yukon, Canada, noting, "We expect to be buried here.") In today's issue, we look into what the geographic mobility of some Masthead members reveals about us, and how these patterns of mobility affect our lives. We share some stories from members that illuminate both the privilege of being able to seek a home—40 percent of Americans never leave the place they were born—and the pleasures of making a home in a place you've been given. Then we'll hear from The Atlantic's outgoing creative director, who is about to set off on a year-long journey with his family in search of a home of their own.
To access this story, become a member
Sign up for our brand-new membership program, The Masthead, and you'll not only receive exclusive content you can't find anywhere else—you'll also help fund a sustainable future for journalism.
We want to hear what you think about this article. Submit a letter to the editor or write to letters@theatlantic.com.
Karen Yuan
is an assistant editor at
The Atlantic
.