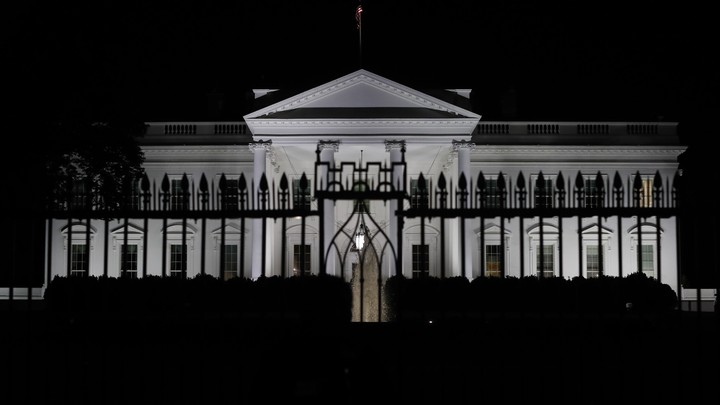 In the U.S., November's midterm elections have increasingly high stakes. The Democratic Party, now fully in the backseat in all three branches of the government, faces its last shot to win back at least one chamber of Congress in the first term of the Trump administration. Within the party, the elections present a strategic challenge, particularly in swing districts: Should Democrats focus on galvanizing progressive voters, or should they amplify their appeal to moderates? Their decisions—and the consequences—could have a major effect on American politics.
Alexandria Ocasio-Cortez, the upstart leftist who won against an incumbent Democrat in the primary election in New York's 14th congressional district, was a signal to the party's progressives that they could beat the establishment against long odds. In other races, however, establishment candidates have demonstrated the power of centrist appeals.
Many party insiders would say it's a false dichotomy. But in several swing districts across the country, the Democratic Party is "poised to heed the wisdom of Yogi Berra," as Dick Polman put it in one of today's Atlantic stories. We want to debate it out. We'll lay out a case for and against a progressive strategy on the part of Democrats, and then we'd like to hear from you.
—Karen Yuan
---
This Week in the Forums
---
Should Democrats Swing with Progressives?
By Karen Yuan
While Ocasio-Cortez and other progressives' primary wins have emboldened leftists, many of those wins were in blue districts. It's hard to tell whether progressives can win consistently in swing districts, especially in today's volatile political climate. "A year ago, without a doubt, the less risky option would be to choose the reassuring option," or back moderate candidates, Atlantic editorial director Ron Brownstein said to me. Now, "I can't say which bet is riskier."
Democrats have a pretty narrow path to a majority in Congress, and their biggest hopes lie in the House. So the edge cases—the swing districts—loom large in this election. A progressive wave in these purple states hinges on what we understand about voters there.
The Case For Progressives
In several early primaries in swing districts, progressive candidates have won against more moderate opponents: Katie Porter won against her opponent in Republican-controlled Orange County, California, Stacey Abrams won against the centrist candidate in Georgia's state primary, and an establishment-backed candidate in Nebraska lost to the progressive Kara Eastman.
"There's been this miscalculation about what this district is," said Heather Alino, the Eastman campaign's communications director, reflecting on her candidate's success in Nebraska. "People think we have to run with a moderate Democrat because we're in a red state. Well, we've run with a moderate and that just does not excite Democrats." Part of why Eastman won, Alino said, was because progressive values appealed to everyone, including nonpartisan voters. Eastman, for example, espouses "Medicare for all," one policy flashpoint dividing progressives from moderates nationwide.
Some polls support that idea. The Congressional Progressive Caucus commissioned a poll of likely voters in swing districts and found that progressive policy approaches, such as decreasing prescription drug prices, "Medicare for all," and cracking down on Wall Street, appealed to both swing and base voters. Another survey conducted by the Public Policy Institute of California found that some progressive stances were held by non-Democrats in the state—a plurality of Republican respondents, and a majority of all respondents, for example, opposed the Republican-supported move for more off-coast oil drilling.
Celinda Lake, the pollster behind the CPC findings, refutes the idea that swing voters are seeking "moderate" policies, calling it an "inherently false assumption." She affirmed Alino's point that a progressive platform could both persuade swing voters and mobilize the liberal base. She pointed to the Trump campaign's messages on economic issues that targeted both factions. "The Trump machine figured out how to do both," she said. "Why can't we?"
Progressives argue that motivating a liberal electorate could have shifted the outcome of the 2016 electorate. More than four million people who voted for Obama in 2012 didn't turn out to vote in 2016. "It's riskier to ignore mobilization now than it used to be," Lake said. "There's such an opportunity this year, because our base is so energized." And middle-of-the-road voters, Brownstein said, may not be that easy to persuade. "You could say, it's kind of a mirage to assume that you can peel enough of them away," he said, laying out the case from the progressive standpoint. "Then you're hanging the republic on the moral standards of the center right."
The Case Against Progressives
Counterbalancing wins from progressives in Democratic primaries are several wins over the past year from moderates, such as Virginia Governor Ralph Northam, Alabama Senator Doug Jones, and Pennsylvania Representative Conor Lamb, all of whom campaigned and won with centrist messages.
Moderates argue that there's a large political coalition of voters who are craving centrist unity. "You do have a lot of reliable voters who are up for grabs now because they're revolted by Trump," said Brownstein. "Your job is to reassure them and not frighten them away." Joe Trippi, a strategist for the Jones campaign, told NPR, "If you drive people to their [partisan] corners, then you're going to lose. People are looking at the chaos and division and bitterness in Washington and they're looking at these two candidates from either party and they're asking, [are they] going to add to that chaos and division?"
Some analysts read primary results as suggesting that the anti-establishment coalition within the Democratic Party has a fairly weak grip on voters. Democrats don't appear to be rallying Tea Party-style against the establishment. "Democratic voters are open to party-backed candidates," concluded FiveThirtyEight writer Perry Bacon Jr.
Progressive candidates who run against the establishment may find themselves lacking the party support they need to win general elections. In fact, sometimes they receive the very opposite: The Democratic Congressional Campaign Committee published opposition research against the leftist Laura Moser during the primaries of Texas' seventh district, for example, and she ultimately lost to her establishment-backed opponent. (Primary voters can make party leaders get in line, of course. Though the Eastman campaign hadn't received DCCC support prior to Eastman's win, Alino said they received a call from the DCCC the day after, and that next week, DCCC representatives were visiting the campaign's office.)
Establishment support may only go so far. In the Illinois primary, for example, Marie Newman not only had the backing of progressive organizations, but also endorsements from colleagues of her opponent, an incumbent. One Illinois representative told Atlantic politics writer Russell Berman that she had never endorsed against a sitting House Democrat before, but "this is a really progressive moment where new candidates, first-time candidates are running strong." Despite that support, Newman lost.
Some believe that even progressive voters skeptical of the establishment would back centrists on the Democratic ticket. In last year's gubernatorial Democratic primary in Virginia, the progressive Tom Perriello lost to Ralph Northam. Quentin Kidd, a political science professor at Christopher Newport University, saw a parallel between that election and the current one in Virginia, where Democratic forerunner Jennifer Wexton is battling five more progressive candidates. While many felt Northam was too moderate, "at the end of the day," Kidd told Virginia Public Radio, "those progressives turned out to vote for [him]."
Your Case
We want to hear from you: Which side do you take? In swing districts, should the Democratic Party serve blue meat to its base, or focus on winning over moderates? Join this debate in the forums.
---
Today's Wrap Up
Today's Question: We just asked it: Where do you stand on the strategy debate?

What's Coming: We're going to discuss the effects of Amazon's new headquarters on a potential host city. Would you want Amazon HQ2 in your city?

Your Feedback: Hit that button.
We want to hear what you think about this article. Submit a letter to the editor or write to letters@theatlantic.com.
Karen Yuan
is a former assistant editor at
The Atlantic
.