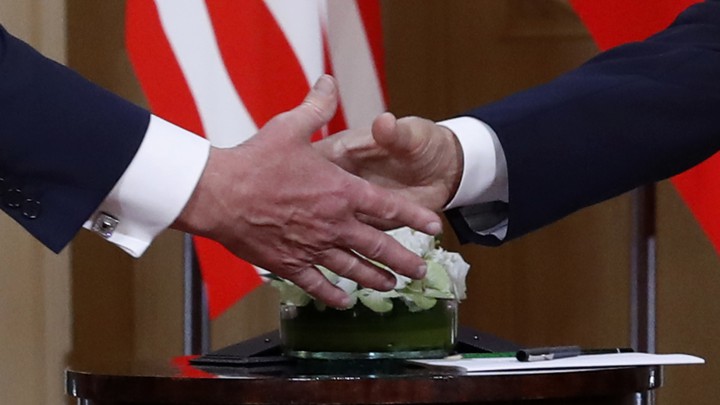 What to Know: The Unsolvable Helsinki Mystery
Before last week's summit in Helsinki, speculation abounded that President Donald Trump was hatching a grand geopolitical bargain with Russian President Vladimir Putin. In exchange for Russia's consenting to restrain or end Iran's actions in Syria, the United States would back off sanctions over Russia's invasion of Ukraine and potentially recognize Crimea. Though no agreement was announced after the meeting, the subsequent days have done little to dispel the idea that Trump and Putin made secret deals. Is there any way for the public to learn what was discussed in Helsinki? And what does it mean for the country that the heart of American foreign policy is a black box?
To access this story, become a member
Sign up for our brand-new membership program, The Masthead, and you'll not only receive exclusive content you can't find anywhere else—you'll also help fund a sustainable future for journalism.
We want to hear what you think about this article. Submit a letter to the editor or write to letters@theatlantic.com.
Matt Peterson
is the editor of The Masthead, the membership program at
The Atlantic
.
Karen Yuan
is an assistant editor at
The Atlantic
.