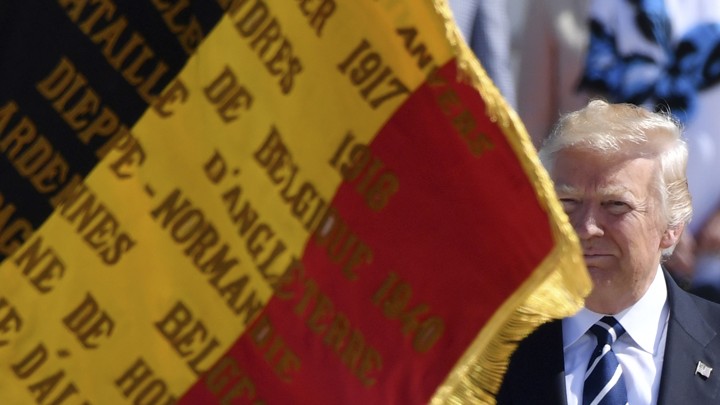 NATO summits are supposed to be boring. But next week's meeting might come with more fireworks than the Fourth of July. Trump's last big sitdown with European leaders, the G-7 in Montreal, ended with the instantly iconic photograph of Angela Merkel staring down a defiant Donald Trump, surrounded by frowning leaders doing their best to project grave concern. Acrimonious headlines are also likely to emerge next week, but they may obscure real action on significant policies. The story to watch isn't Trump's attempts to push other world leaders around. It's what happens when migration politics force European leaders to reckon with growing nativism in their ranks.
—Matt Peterson
---
Ask A Historian
How did U.S.-Mexico border tensions begin? Rachel St. John, a professor of history at UC Davis, will join members in our forums to discuss the context behind today's fraught border control and immigration issues. She'll answer any questions you have on Monday, July 9, from 11 a.m. to 12 p.m. ET. Drop them here. Now, onto NATO.
To access this story, become a member
Sign up for our brand-new membership program, The Masthead, and you'll not only receive exclusive content you can't find anywhere else—you'll also help fund a sustainable future for journalism.
We want to hear what you think about this article. Submit a letter to the editor or write to letters@theatlantic.com.
Matt Peterson
is the editor of The Masthead, the membership program at
The Atlantic
.