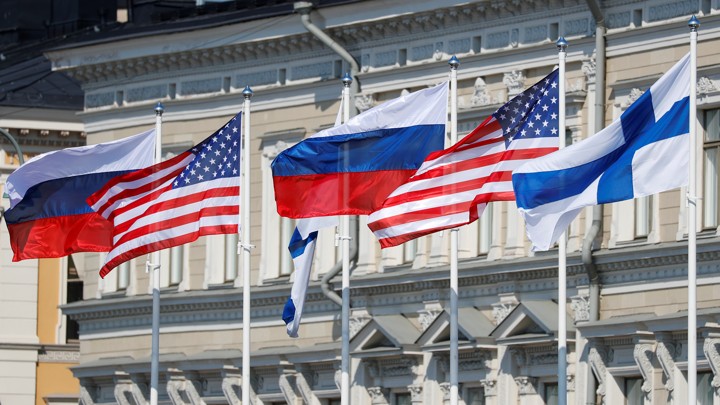 The predominant media narrative of President Trump's trip to Helsinki and its aftermath last week was one of disaster. In case you missed it, last Monday, Trump stood next to Vladimir Putin and held up the Russian president's "very strong" denials of involvement in America's last presidential election as a counterweight to the forceful conclusions of the American intelligence community. The ensuing days brought implausible attempts to overwrite Monday's statements, more damaging revelations about Russian election interference, and clear public misalignments between Trump and his own administration. But depending on which media outlets you were paying most attention to, you might have gotten a very different picture of last week's events. In this issue, we take a look at how the story of the Helsinki summit and its aftermath played out from a few different vantage points.
To access this story, become a member
Sign up for our brand-new membership program, The Masthead, and you'll not only receive exclusive content you can't find anywhere else—you'll also help fund a sustainable future for journalism.
We want to hear what you think about this article. Submit a letter to the editor or write to letters@theatlantic.com.
Mikhail Klimentov is an editorial associate at Atlantic57.
Karen Yuan
is an assistant editor at
The Atlantic
.