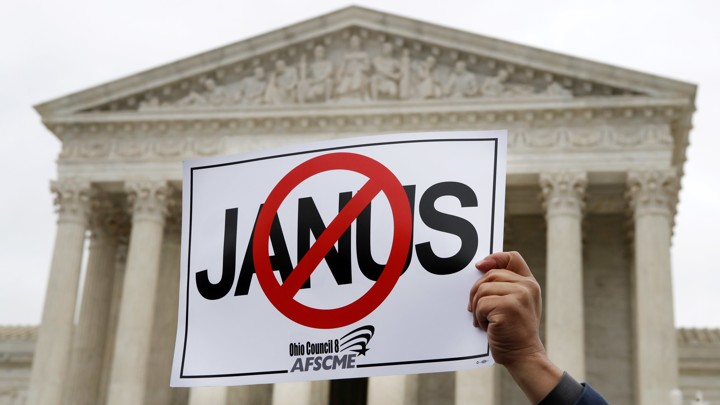 A few hours before Justice Anthony Kennedy announced his retirement, the Supreme Court ruled on a case that could fundamentally change the future of the U.S. labor movement, Janus v. AFSCME. For over 50 years, public employees who opted out of union membership still had to pay fees to cover the costs of collective bargaining, unless their state legislature had ruled against it. In a 5-4 decision, the court ruled this requirement was unconstitutional, violating the free speech rights of those employees. In today's issue, we look into what the ruling, somewhat buried by the Kennedy news, means for the health and power of U.S. labor.
—Caroline Kitchener
---
Janus v. AFSCME: A Masthead Primer
By Caroline Kitchener
To access this story, become a member
Sign up for our brand-new membership program, The Masthead, and you'll not only receive exclusive content you can't find anywhere else—you'll also help fund a sustainable future for journalism.
We want to hear what you think about this article. Submit a letter to the editor or write to letters@theatlantic.com.