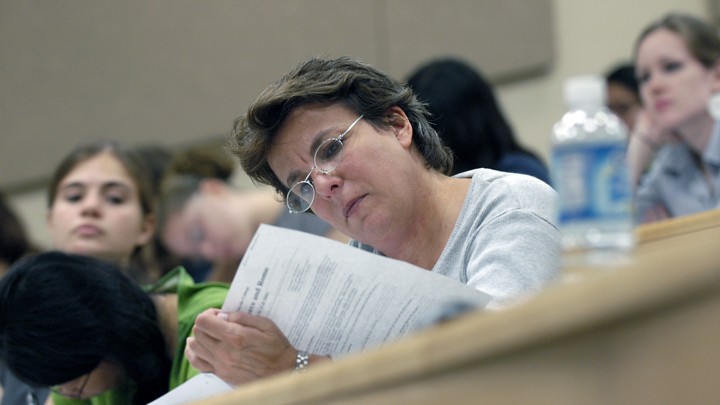 A few weeks ago, I watched my mom, at age 59, walk across the stage to accept her college diploma. She graduated from Smith, in a special program for students aged 24 and up. In today's issue, I'll tell you a little bit about my mom, and what compelled her, and other women her age, to go for their degrees. Rather than new jobs or economic opportunities, I found that women in their 50s and 60s were largely seeking a more internal achievement. Traci Williams, who graduated at 51, told me, "My college degree gave me the opportunity to be me."
—Caroline Kitchener
---
Ask Olga Khazan Anything
Atlantic health writer Olga Khazan is answering your questions on the forums next week on Tuesday, July 3, from 11 a.m. to 12 p.m. ET. Olga wrote about health inequity in America for our July/August magazine issue. She's also written about the opioid epidemic, wealth disparity, and cannabis. Leave your questions for her here.
To access this story, become a member
Sign up for our brand-new membership program, The Masthead, and you'll not only receive exclusive content you can't find anywhere else—you'll also help fund a sustainable future for journalism.
We want to hear what you think about this article. Submit a letter to the editor or write to letters@theatlantic.com.