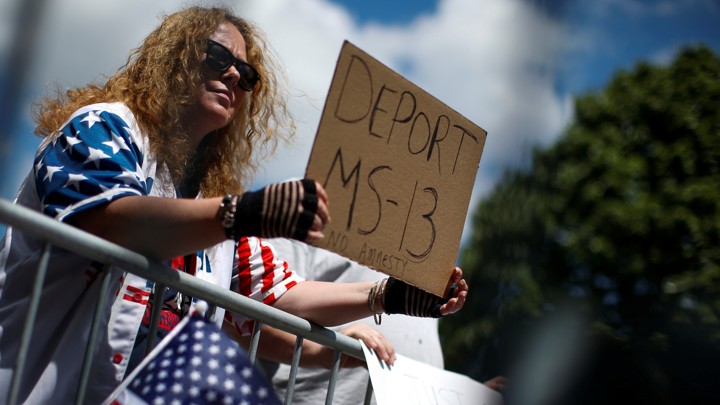 President Donald Trump has made rejection of MS-13, a violent, transnational gang, the centerpiece of his immigration policy. "We have laws that are laughed at on immigration. So when the MS-13 comes in, when the other gang members come into our country, I refer to them as animals," he said in May. At an event with the president, Robert Mickens, the father of a teenage girl murdered by MS-13 members, urged the government to harden its borders in response. "If you're going to come here with acts of violence, you can stay in your own country with that, because we don't need it here anymore," said Mickens.
Translating Trump's rhetoric into policy requires the government to identify gang members at the border and stop them before they can commit crimes. But, as Abdallah Fayyad reports in today's issue of The Masthead, there's good reason to question its ability to do so. And Karen Yuan answers a question from a member: Just how different are Trump's policies on immigrants and gangs from his predecessors'?
To access this story, become a member
Sign up for our brand-new membership program, The Masthead, and you'll not only receive exclusive content you can't find anywhere else—you'll also help fund a sustainable future for journalism.
We want to hear what you think about this article. Submit a letter to the editor or write to letters@theatlantic.com.
Karen Yuan
is an assistant editor at
The Atlantic
.