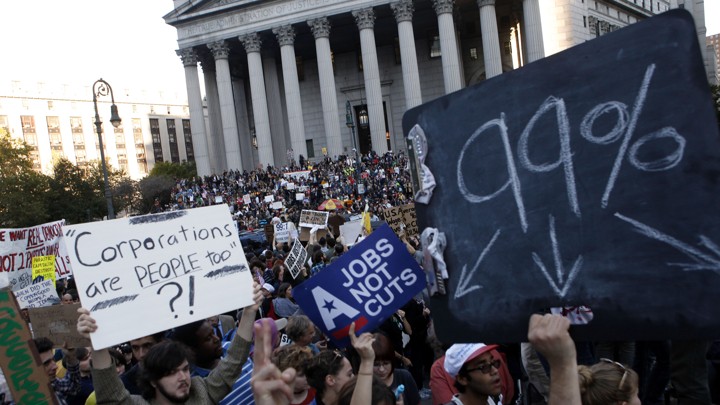 Our June cover story, "The Birth of a New American Aristocracy," by the writer Matthew Stewart, has kickstarted a robust conversation on the Masthead forums. In the story, Stewart describes a group of wealthy Americans that he calls the "9.9 percent." This growing segment, he writes, includes everyone who falls, socioeconomically, between the top 0.1 percent and the bottom 90 percent of the population. These Americans own more wealth than all other Americans put together, and are perpetuating wealth inequality like never before. What's more, he adds, many Atlantic readers are likely among them:
We are not innocent bystanders to the growing concentration of wealth in our time. We are the principal accomplices in a process that is slowly strangling the economy, destabilizing American politics, and eroding democracy. Our delusions of merit now prevent us from recognizing the nature of the problem that our emergence as a class represents. We tend to think that the victims of our success are just the people excluded from the club. But history shows quite clearly that, in the kind of game we're playing, everybody loses badly in the end.
To access this story, become a member
Sign up for our brand-new membership program, The Masthead, and you'll not only receive exclusive content you can't find anywhere else—you'll also help fund a sustainable future for journalism.
We want to hear what you think about this article. Submit a letter to the editor or write to letters@theatlantic.com.
Karen Yuan
is an assistant editor at
The Atlantic
.