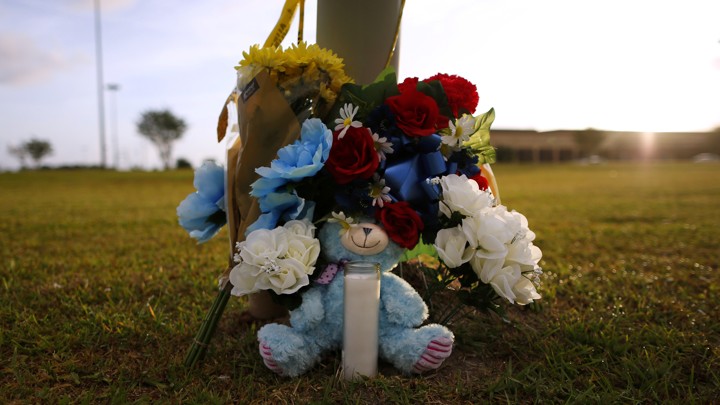 In the United States, Memorial Day—which will be observed on Monday—is a holiday intended to honor veterans who died in service. Memorializing tragedy is deeply inscribed in American culture as part of the nation's response to traumatic events. But it's hard to memorialize a traumatic event without instigating trauma, and it may be especially difficult for memorials of shootings in particular. Do memorials of shootings, like the one underway in Sandy Hook, Connecticut, help—and, if so, how? Karen Yuan investigates.
---
Before we dive in, is there something on your mind? Discuss it in our brand-new forums. You can join the new, member-driven book club, hear from an Atlantic editor why Ratatouille is the greatest summer blockbuster of all time, or just talk about the latest news. Your Masthead membership gets you in.  
To access this story, become a member
Sign up for our brand-new membership program, The Masthead, and you'll not only receive exclusive content you can't find anywhere else—you'll also help fund a sustainable future for journalism.
We want to hear what you think about this article. Submit a letter to the editor or write to letters@theatlantic.com.
Karen Yuan
is an assistant editor at
The Atlantic
.