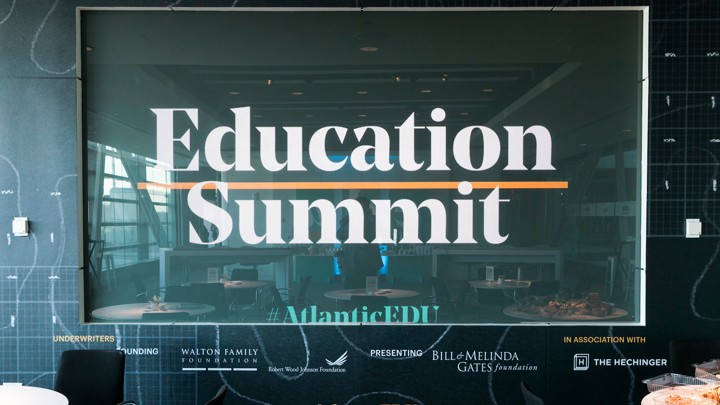 A wave of protests, beginning in West Virginia, and continuing to Oklahoma, Kentucky, Arizona, and Colorado, has drawn teachers out of their classrooms. The protests have yielded better pay in several states, but teachers say that's only part of what they're striking for. The protests loomed large as teachers, students, administrators, and policy-makers gathered to discuss the future of American education at The Atlantic's fourth annual Education Summit in Washington, D.C., on Tuesday. In today's issue, Margaret Barthel, a producer behind the Education Summit, talks to two veteran teachers about what the strikes mean to them. And Abdallah Fayyad reports on the growing disconnect between the teachers who strike and the parents who pressure them to return to the classroom.
To access this story, become a member
Sign up for our brand-new membership program, The Masthead, and you'll not only receive exclusive content you can't find anywhere else—you'll also help fund a sustainable future for journalism.
We want to hear what you think about this article. Submit a letter to the editor or write to letters@theatlantic.com.
Margaret Barthel
is a producer-reporter at WAMU-88.5 and a former producer at AtlanticLIVE.