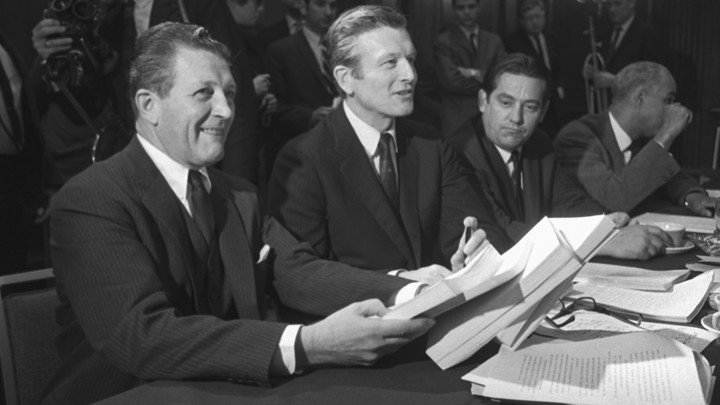 "Our nation is moving toward two societies, one black, one white—separate and unequal." That's the now-legendary warning of a government report, issued 50 years ago, that became a surprise bestseller. But the policy recommendations of the Kerner Report, as it is known, weren't followed by the federal government that commissioned it. In the May issue of The Atlantic, Justin Driver writes that the country was shocked—and fascinated—by findings that remain relevant today. In this issue, I ask what would have happened if the government had taken the report as seriously as the public did, and consider why it didn't. And Annika Neklason reports that the benefit of hindsight hasn't stopped history from repeating itself.  
To access this story, become a member
Sign up for our brand-new membership program, The Masthead, and you'll not only receive exclusive content you can't find anywhere else—you'll also help fund a sustainable future for journalism.
We want to hear what you think about this article. Submit a letter to the editor or write to letters@theatlantic.com.