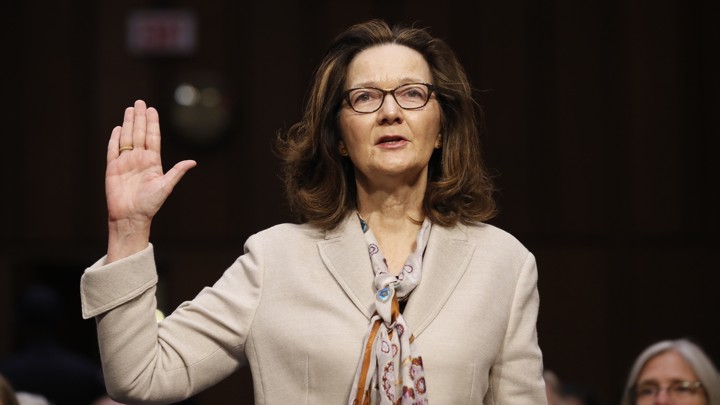 On Thursday, Gina Haspel was confirmed as America's next CIA director after the Senate voted to approve her nomination in a 54-45 vote. Her appointment stirred concern among anti-torture advocates because of her role in operating a black site in Thailand where operatives used enhanced interrogation techniques on detainees. For today's issue, I spoke to a few former intelligence officials to get a sense of how officers navigate through situations that are morally challenging, and what happens when an agent receives a potentially unethical directive.
—Abdallah Fayyad
---
The Road to Moral Ambiguity
By Abdallah Fayyad
During Haspel's testimony, one of the most significant lines of questioning focused on what informed her moral and ethical judgment, particularly with respect to the matter of torture. Multiple senators pressed Haspel again and again to revisit the CIA's use of "enhanced interrogation" techniques during her time in the agency. What governed her decision-making at the time? How does she weigh the morality of those techniques now that they are forbidden? Would she permit her staff to use such techniques if she were directing the CIA? Haspel repeatedly sidestepped the hypotheticals, avoided clear statements about the morality of the methods used in the past, and trained her answers instead on the matter of her judgment itself—the moral foundation that underpinned her actions and those of other CIA officials. "My moral compass is strong," she said. "I would not allow the CIA to undertake activity that I thought was immoral even if it was technically legal. I would absolutely not permit it."
To access this story, become a member
Sign up for our brand-new membership program, The Masthead, and you'll not only receive exclusive content you can't find anywhere else—you'll also help fund a sustainable future for journalism.
We want to hear what you think about this article. Submit a letter to the editor or write to letters@theatlantic.com.