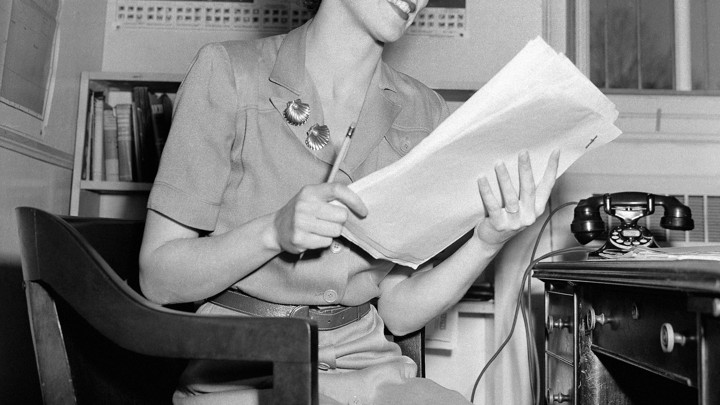 When copy editors do their job well, they essentially make themselves invisible. Good copy should feel effortless to the reader, but in reality it's anything but. Every article in The Atlantic magazine is read—and reread, and then reread again—by our copy desk. Today, senior copy editor Karen Ostergren takes us inside the work of The Atlantic's copy editors.
---
Join our new forums! We've created a new discussion space just for Masthead members. We're talking about when journalists should use the word lie, the scope of the disaster in Puerto Rico, and the ins and outs of Facebook groups. Stop by at forums.theatlantic.com.
---
Stand for the Reader
By Karen Ostergren, senior copy editor
There's a moment in the recent film The Post when the reporters finish writing their first story about the Pentagon Papers and hand the draft to a copy editor; he immediately deletes the first sentence. I laughed out loud at this perfect misrepresentation of my job. Writers think I'm out to destroy their prose. Laypeople think I'm a human version of spellcheck. Neither is right.
To access this story, become a member
Sign up for our brand-new membership program, The Masthead, and you'll not only receive exclusive content you can't find anywhere else—you'll also help fund a sustainable future for journalism.
We want to hear what you think about this article. Submit a letter to the editor or write to letters@theatlantic.com.