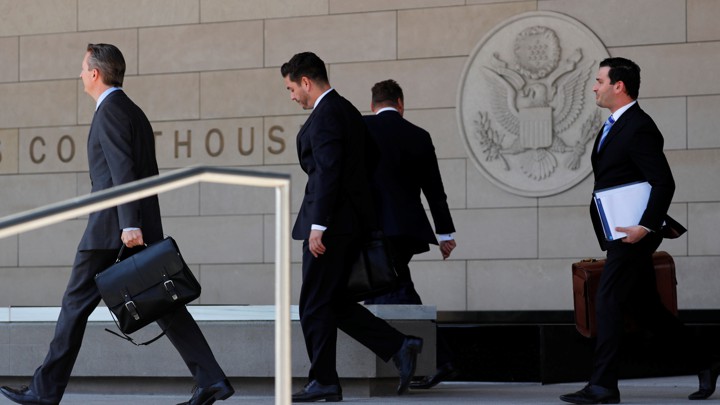 The president has many lawyers. ("Too many!", according to the president.) Even for ardent followers of politics, it can be hard to keep them all straight. But understanding the roles of the various attorneys involved in presidential politics is essential to reading the news these days. It means one thing for Rudy Giuliani, a private attorney who represents President Trump personally, to make statements about North Korea policy; it would be much more significant if the same words came from the White House counsel, Don McGahn. To help you make sense of it all, here is the Masthead guide to the president's lawyers.
---
Who's Who of Trump's Lawyers
By Caroline Kitchener
President Trump receives legal advice from a lot of different people. Some are government officials who work for the White House; others are private citizens who work for Trump personally. I asked Rosie Gray, who covers politics for The Atlantic, to walk through their roles and relationships to the president.
To access this story, become a member
Sign up for our brand-new membership program, The Masthead, and you'll not only receive exclusive content you can't find anywhere else—you'll also help fund a sustainable future for journalism.
We want to hear what you think about this article. Submit a letter to the editor or write to letters@theatlantic.com.
Karen Yuan
is an assistant editor at
The Atlantic
.