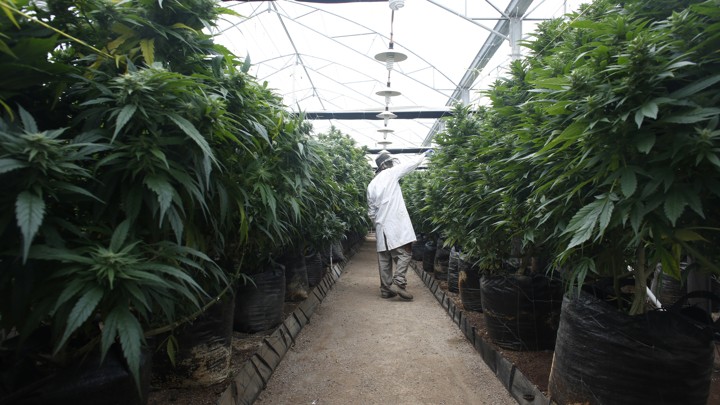 Today we're embracing the cliche of writing about marijuana on 4/20, because there is a lot we still don't know about the drug. While most drugs go through years of clinical trials before they're approved and widely consumed by the public, the process for legalizing cannabis has essentially happened in reverse. Millions of Americans have used the drug, and now, after decades of debate, a wave of states are choosing to authorize its use. So we're zeroing in on some of the questions we still haven't answered about pot. We'll hear from a research physician about why marijuana is so hard to test and regulate, and from Olga Khazan, who covers the pot beat for The Atlantic, on whether marijuana could be a substitute for opioids. Then Abdallah Fayyad explores why Mexico banned marijuana in the early 20th century.  
To access this story, become a member
Sign up for our brand-new membership program, The Masthead, and you'll not only receive exclusive content you can't find anywhere else—you'll also help fund a sustainable future for journalism.
We want to hear what you think about this article. Submit a letter to the editor or write to letters@theatlantic.com.