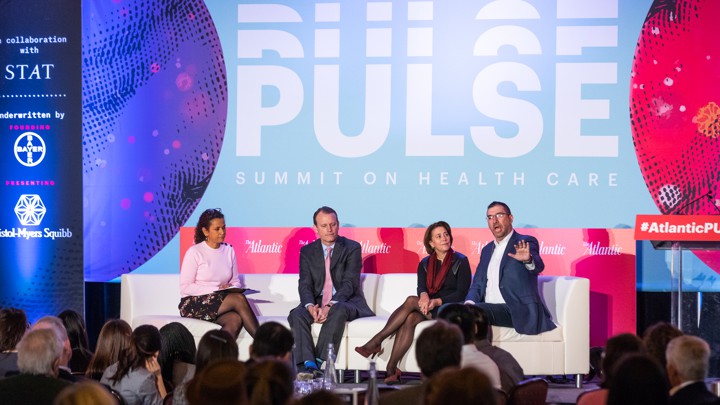 In poll after poll, Americans continue to rank health care as a top concern. Rising costs mean that people either can't afford the care they need, or have to make big sacrifices to get it. But reducing these costs and making care affordable requires untangling a Gordian knot of overlapping systems and incentives.
Boston has been at the center of America's health-care challenges. It houses some of the nation's top hospitals and medical schools. Massachusetts introduced a forerunner of the Affordable Care Act, "RomneyCare." On Monday, we traveled to Boston for PULSE, an AtlanticLIVE summit exploring the forces behind today's health-care system (you can watch the conversations here; links to individual sessions are embedded throughout our summary below). After the event, we held our very first Masthead meet-up, where Boston members got to know Atlantic writers and editors, and each other. In today's issue, we'll share a few reflections from the day.
To access this story, become a member
Sign up for our brand-new membership program, The Masthead, and you'll not only receive exclusive content you can't find anywhere else—you'll also help fund a sustainable future for journalism.
We want to hear what you think about this article. Submit a letter to the editor or write to letters@theatlantic.com.
Gloria Oh
is an associate producer at AtlanticLIVE.