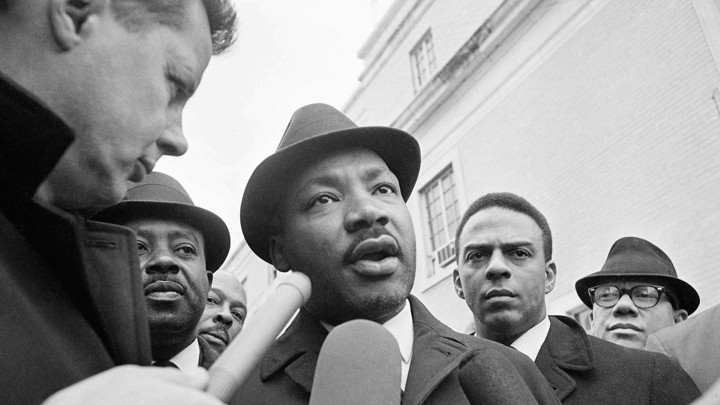 In 1968, The Atlantic barely mentioned Martin Luther King's assassination, which happened fifty years ago today. Five years earlier, the magazine had published King's "Letter from Birmingham Jail," but given the impact he was having on the country, he was remarkably absent from our pages. To mark the 50th anniversary of his death, Atlantic staff writer Vann Newkirk II and managing editor Adrienne Green proposed a special issue of The Atlantic, and then worked with the magazine team to produce it over most of a year. If you haven't already received your copy in the mail, it's on its way; meanwhile, much of the coverage from the issue has been published on our website here, along with more essays and reflections on King's life, death, and legacy. Today, Karen Yuan talked to Vann and Adrienne about how they put the issue together, and what they discovered in making it. To close us out, I look into why King's death went mostly unmentioned in our magazine.
To access this story, become a member
Sign up for our brand-new membership program, The Masthead, and you'll not only receive exclusive content you can't find anywhere else—you'll also help fund a sustainable future for journalism.
We want to hear what you think about this article. Submit a letter to the editor or write to letters@theatlantic.com.
Karen Yuan
is an assistant editor at
The Atlantic
.