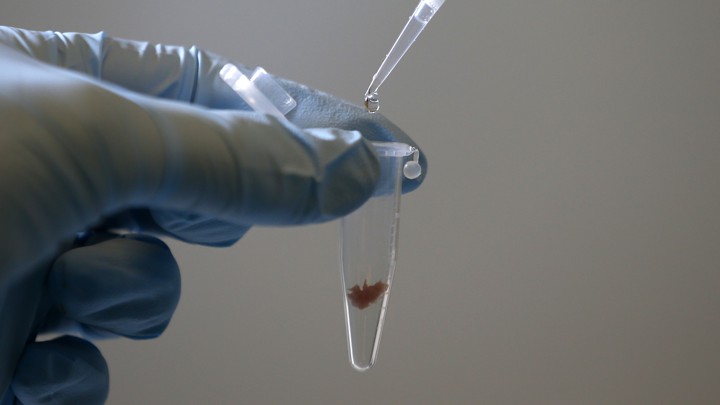 A recent op-ed in The New York Times by geneticist David Reich touched off a heated public debate about race and genetics. In response, The Atlantic weighed in with an essay from the biologist Ian Holmes, taking on the accusation "that truculent and overly PC anthropologists, unobstructed by timid geneticists, are suppressing discussion of genetic variation." Holmes wrote, contra Reich, that "scientists have continued to explore human variation, outside the grips of any orthodoxy."
"Talking about race and genetic differences has always been a lightning rod," Sarah Zhang, who covers science for The Atlantic, told me. And even beyond political controversies, there are a number of tripwires scientists have to navigate. In today's issue, we'll hear more from our science reporter, Sarah, about the factors that limit scientific inquiry. And Karen Yuan reviews what can happen when policymakers get genetics wrong.
To access this story, become a member
Sign up for our brand-new membership program, The Masthead, and you'll not only receive exclusive content you can't find anywhere else—you'll also help fund a sustainable future for journalism.
We want to hear what you think about this article. Submit a letter to the editor or write to letters@theatlantic.com.
Karen Yuan
is an assistant editor at
The Atlantic
.